Who's Who
Who's Who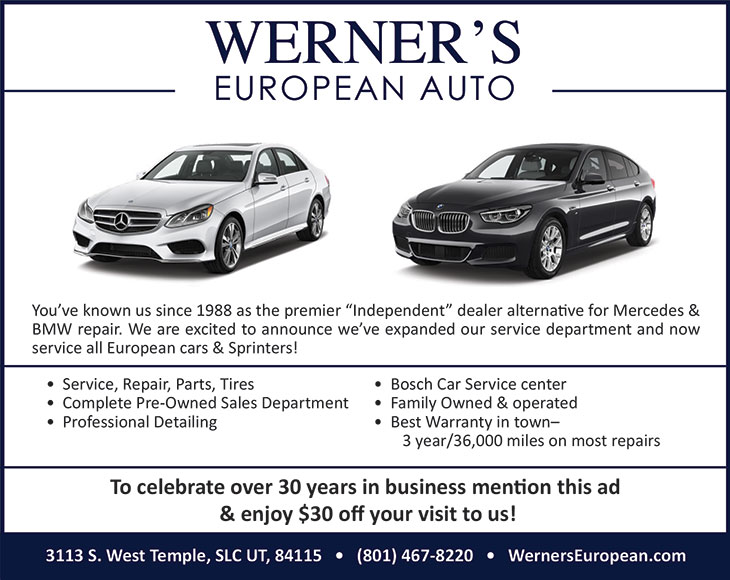 ---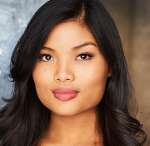 Reanne Acasio
REANNE ACASIO* (You) is an actor, singer, and voiceover artist thrilled to be returning to Salt Lake Acting Company after appearing in Alabaster last season. Regional: world premiere of Clint Black's Looking for Christmas, Dr. Seuss's How the Grinch Stole Christmas (The Old Globe), A Christmas Carol (Portland Stage Company), Airness (The Human Race Theatre Company), Hello, Dolly!, Disaster! (Weathervane Theatre), The Wheel Woman (Orlando Shakes), Allegory (La Jolla Playhouse), Little Women (The Barn Stage Company), Sister Act (San Diego Musical Theatre), Heathers: The Musical (OnStage Playhouse), and Annie (Encore Theatre Company). Education: B.S. Psychology, University of California San Diego. She would like to thank her family and friends, without whom she would not be who or where she is today.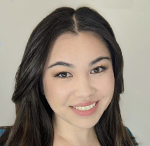 Wendy Dang
WENDY DANG (Understudy: You & Woman) is excited to make her SLAC debut. A loyal performer of the local theater scene, her credits include Much Ado About Nothing (Beatrice), John (Jenny), Company (Marta), A Midsummer Night's Dream (Titania), Coriolanus (Aufidius), King Lear (The Fool), and more. Film credits include The Ladies Room (Randy) and Mistletoe Mixup (Cali). She recently made her directorial debut with Wasatch Theater Company leading A Midsummer Night's Dream with a focus on centering diversity and inclusion. She would like to thank her family and friends for their abundant support.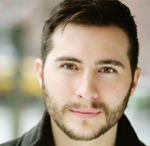 J.C. Ernst
J.C. ERNST* (Man) is honored to make his return to SLAC after a 10 year hiatus. He is the founder and artistic director of NYC's The Crook Theater Company, which recently produced his award-nominated original play, Goodbody, at 59E59 Theater to much critical acclaim. He is a writer, producer, voice-over artist, and director. Favorite roles: Pink (Pink Floyd's The Wall), Andrew Jackson (Bloody Bloody Andrew Jackson), Eugene Marchbanks (Candida), Big Josh (Big! The Musical), Seymour (Little Shop of Horrors), File (The Rainmaker), Agamemnon (The Tantalus Cycle), Oedipus (The Infernal Machine), Messenger #1 (Messenger #1), Oberon (A Midsummer Night's Dream), and Romeo. He is a proud father and a very grateful husband and son. Much love and gratitude to Megumi, my parents and all those who have helped facilitate and encouraged me to get back on stage. BFA: Univ. of Utah. MFA: A.C.T. (San Francisco) J.C. is a proud member of AEA.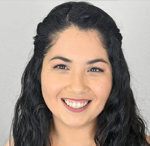 Vee Vargas
VEE VARGAS (Woman) is a Latiné Genderqueer and Neurodivergent actor who loves collaborative storytelling. Their recent theatre appearances include Night, Mother, The Not Broken Monologues, Wild Magic, Quiet Chaos, and To Wit. She is also a cast member of The Scarab Archives, a horror/mystery podcast and Off the Beaten Path, a fully online and interactive fantasy musical. Vee is a dedicated advocate for accessibility, equity, and inclusion of Disabled and BIPOC artists and patrons. Becoming a player on the D&D real play podcast Adventures of the Mightiest Pen, which at its core focuses on inclusion and diversity in storytelling and world building. Creating her character Seeks, an openly Autistic character, and seeing their impact on the audience was the spark that began her advocacy journey. Vee is thrilled and grateful for the opportunity to be a part of this production, for being welcomed into the SLAC community with open arms, and the support of their family. This is truly a dream come true and is possible because of you.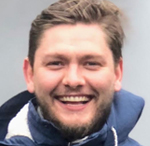 Topher Rasmussen
TOPHER RASMUSSEN* (Understudy: Man) is delighted to return to Salt Lake Acting Company where he appeared in Fun Home, Harbur Gate, R+J: Star Cross'd Deathmatch, and Course 86B in the Catalogue. Other favorite credits include: The Ice Front, Adam and Steve & the Empty Sea, Borderlands (Plan-B); Desire Under the Elms, The Private Ear, This Bird of Dawning (Sting and Honey); The Revenger's Tragedy, Twelfth Night, Romeo and Juliet, and The Taming of the Shrew (Grassroots Shakespeare). He has also loved working with SLAC through the New Play Sounding Series and Playwrights' Lab. Proud member, Actor's Equity Association.
MELISSA CRESPO (Playwright) is most known as a director of new plays, musicals and opera. Her direction of the world premiere of Charly Evon Simpson's form of a girl unknown at SLAC is one of her all time favorite productions. Upcoming: the world premiere of Justice by Lauren Gunderson, Music by Bree Lowdermilk, and Lyrics by Kait Kerrigan (Arizona Theatre Company). Fellowships & Residencies include: Time Warner Fellow (WP Theatre), Usual Suspect (NYTW), The Director's Project (Drama League), Van Lier Directing Fellow (Second Stage Theatre), and the Allen Lee Hughes Directing Fellow (Arena Stage). Melissa received her MFA in Directing from The New School for Drama. She is a Founding Editor of 3Views on Theater and was featured in the 2020 Broadway Women's Fund "Women to Watch on Broadway". She is currently the Associate Artistic Director of Syracuse Stage. https://www.melissacrespo.com
SARAH SALTWICK (Playwright) is based in Austin, TX, a graduate of the Michener Center for Writers at UT Austin and was a Jerome Fellow at the Playwrights' Center in Minneapolis. Sarah's plays have been recently been produced or developed by Amphibian Stage Productions, Cleveland Playhouse, the Lark, the Vortex, Scriptworks, groundswell theatre company, Hyde Park Theater, Kitchen Dog Theater, the Icicle Creek Theater Festival, WildClaw Horror Theater, University of Texas at Austin, Weber State University, Barnyard Theater. Upcoming or recent productions/workshops include The Pleasure Trials at Amphibian Stage Productions, Egress at Amphibian and workshop production Cleveland Playhouse in Cleveland and The Girl Who Became Legend at Zach Scott Theater in Austin. She is also a Co-Director of Holden & Arts Associates, a theatrical booking agency. She shares her home with her husband, musician and visual artist Toto Miranda, their daughter Beatrix, and their cat Lulu. You can find Sarah's plays on the New Play Exchange.
COLETTE ROBERT (Director) Recent directing credits include Celebrating the Black Radical Imagination: Nine Solo Plays (WTF), STEW (Page 73, Pulitzer Finalist), Native Son (PlayMakers Rep), On the Exhale (Chester Theatre Company), and Behind the Sheet (Ensemble Studio Theatre). She was the associate director for the Broadway revival of Caroline, or Change. As a playwright, her play The Harriet Holland Social Club presents the 84th Annual Star-Burst Cotillion in the Grand Ballroom of the Renaissance Hotel received a grant from New York City's Women's Film, TV, and Theatre Fund for a production in 2022 (co-produced by New Georges and The Movement Theatre Company). Colette is a member of Ensemble Studio Theatre, a New Georges affiliated artist, and an adjunct lecturer at NYU (Dramatic Writing). M.A., RADA and King's College, London. B.A., Yale University.
JENNIE SANT* (Production Stage Manager/Production Manager) Has been at Salt Lake Acting Company for over 10 years. During that decade she has stage managed over 30 shows, including NPSS readings and SLAC's Playwrights Lab. She is excited and grateful to be back in the theatre with a live audience working on Egress. Previous shows include Elephant & Piggie's "We are in a Play!", #SLACabaret21, and Alabaster. Upcoming shows include Passing Strange and #SLACabaret22. Other credits include Gold Mountain (Golden Spike 150), Thriller (Odyssey Dance Company), Wonderland and Princess Wendy (The Petite Palace), Annie (COPA Theatre), Next To Normal, Les Misérables, The Producers, Paint Your Wagon, Doubt, A Midsummer Night's Dream, The Foreigner, and Vertical Hour (Pioneer Theatre Company). She has also worked for Salt Lake Shakespeare and Utah Contemporary Theatre.
BETT SHOUSE (Assistant Stage Manager/Assistant Costume Designer) Bett received their MFA in Costume Design from Utah State University. They most recently served as the Run of Show Stage Manager for Four Women Talking About the Man Under the Sheet here at SLAC. Their recent Costume Design credits include Mamma Mia!, Shockheaded Peter, Light Up the Sky, and Sideways Stories from Wayside School. They have also served as Hair and Makeup Designer at Lyric Repertory Company for the past four years.
JENNIFER JACKSON (Composer/Sound Designer) is excited to return for another season with SLAC. Previous design and/or original music credits include Gold Mountain (Utah Shakespeare Festival); Lifespan of a Fact (PTC); Alabaster, form of a girl unknown, Silent Dancer, The Wolves, Hir, Hand To God, Harbur Gate, Bull Shark Attack, Streetlight Woodpecker, Blackberry Winter, Two Stories (Salt Lake Acting Company); Radio Slam (Plan-B Theatre); Twelfth Night, The Last Five Years, A Midsummer Night's Dream, Henry IV, Part I (Salt Lake Shakespeare); ION (Westminster College). Her sound installations have been exhibited at the Yale University Art Gallery and the University of Utah. Jennifer is on the faculty of the University of Utah Department of Theatre where her credits include Storm Still, The Odyssey, The Two Noble Kinsmen (with OSF Play On!), Good Kids, School For Lies, and Romeo and Juliet.
JESSICA GREENBERG** (Lighting Design). Jessica is thrilled to be back at SLAC for another production. Previous SLAC credits include Mr. Perfect, Stupid F*ing Bird, Bull Shark Attack, Surely Goodness and Mercy, The Cake, form of a girl unknown, and Alabaster. New York designs include productions with La Mama Experimental Theatre Club, The Adjusted Realists, A.R.T. New York, 59E59, Flux Theatre Ensemble, Wandering Bark, and Epic Theatre Ensemble Education Programs. Locally, she frequently works with SLC companies SB Dance & Plan B Theatre, and she recently did a series of architecture projection mapping art installations at The Monarch in Ogden. Jessica serves as Associate Professor of Theatre Design at Weber State University and is a member of USA 829. Awards include the Design Arts Utah Juror's Award and the WSU Outstanding Mentor Award. www.jessicagreenberg.com
DOMINIQUE FAWN HILL (Costume Designer) uses she/her pronouns and is a Bronx native whose design credits include An Untitled New Play by Justin Timberlake at City Theatre, Journeys to Justice at Portland Opera, Mlima's Tale at Profile Theatre, STEW at Soho Rep, Where the Mountain Meets the Sea at Actors Theatre of Louisville, Hedwig and The Angry Inch at Portland Center Stage, One Night in Miami... and Pipeline at City Theatre Company, Dark Girl Chronicles: CHRONICLE X at The Shed, School Girls; Or, The African Mean Girls Play at Kansas City Repertory Theatre, 125th & FREEdom at National Black Theatre, and the film Grow Up. Her upcoming shows include Tambo & Bones at Playwrights Horizons, Grace at Ford's Theatre, and the grass grows at Harvard University, and Fat Ham at The Public Theater. She holds an MFA from the University of California, San Diego. www.dominiquefhill.com.
ERIK REICHERT (Props Designer) Erik was asst. set designer on form of a girl unknown. He was set designer for Stags Leap, The Wolves, The Dance and the Railroad and A Dolls House, part 2. He currently works as the Construction Supervisor and Prop Manager at SLAC.
KENNY RICHES (Video Director) Kenny Riches was born in Toyota City, Japan; raised in Salt Lake City, Utah; and currently resides in Miami, Florida. His 2015 feature film, The Strongest Man, premiered at the Sundance Film Festival, and his latest feature film, A Name Without A Place, will be released summer 2021. His producer credits include My Heart Can't Beat Unless You Tell It To (2020, Tribeca Film Festival), and Sanzaru (2020, Slamdance Film Festival). He co-founded The David Ross Fetzer Foundation (The Davey Foundation), a grant-giving organization for filmmakers founded in memory of David Fetzer. He is a partner in the film production company, Dualist.
MARLEY KEITH (Assistant Lighting Designer) Marley is in her Junior Year at Weber State University. She's a Design and Tech Management major at Weber State with an emphasis in lighting and sound. She dove headfirst into the technical theatre world after high school, when she found a huge passion for the arts but was unable to draw or paint. She's bad at that. So, she put the passion into the beautiful storytelling art form of lighting and sound. She's recently been involved with productions at Weber State, Peery's Egyptian, Good Company Theatre, The Eccles Center, and more. She's incredibly appreciative to the cast, crew, and entire production team for Egress and their dedication to the project.
DENNIS HASSAN (Scenic Design)Professor of Scenic Design at Utah State University, Dennis has designed over 180 productions for theatres from Hawaii to Maine. He also designs costumes, properties, corporate events, immersive experiences and puppetry. Favorites include costumes for MacBeth, My Fair Lady, Winter's Tale, Dido and Aeneas; sets for Fun Home, August Osage County, Light in the Piazza, Sweeney Todd, Tales of Hoffmann; and puppets for Shockheaded Peter, Little Shop of Horrors, Issun Boshi and Beauty and the Beast. He has an MFA in theatre design from The Ohio State University. Dennis is delighted to return to SLAC where he has previously designed costumes for Pete the Cat, and sets for Streetlight Woodpecker, Winter, Fun Home, and Silent Dancer.
SERA SHEARER (Assistant Set Designer) is thrilled to join the team at SLAC for a second time, the first being as the assistant scenic designer for the 2021 production of Audrey Cefaly's Alabaster. Sera is a third year MFA candidate at Utah State University, where she studies scenic and projection design. Some of her design credits include A Flea in Her Ear, Julius Caesar, Re[Fuse] (Utah State University); Harvey (Eastern Michigan University); and A Christmas Carol (associate designer, Lyric Repertory Company). Sera looks forward to also designing the scenery and projections for 9 to 5: the Musical (USU) and scenery for Into the Breeches (Lyric Repertory Company) this spring. She is very grateful to SLAC for providing her the opportunity to work on this moving play, and to her mentor, Dennis Hassan, for bringing her along on so many of his projects.
CYNTHIA FLEMING (Executive Artistic Director) has been on the administrative staff at Salt Lake Acting Company since 1998. During this time, she has overseen multiple departments including Marketing, Communications, Development, Production, and Audience Services. In 2015, Cynthia was named to her current role as Executive Artistic Director. Prior to arriving at Salt Lake Acting Company, Cynthia performed in the Broadway, National, and International companies of the original run of A Chorus Line, directed by Michael Bennett. Cynthia remains a working artist in the theatre and continues to direct and choreograph works both at SLAC and elsewhere. Those credits include #SLACabaret, Silent Dancer, Saturday's Voyeur (16 years as Choreographer, 7 as Director/Choreographer), Bat Boy, Bloody Bloody Andrew Jackson, as well as guest directing the MFA Playwrights' Workshop—a partnership with the Kennedy Center's American College Theatre Festival, Stanford University, and the National New Play Network. She has also served as a visiting professor for the University of Utah's Musical Theatre program. Outside of her theatre-related pursuits, Cynthia is a member of the Women's Democratic Club of Utah, as well as 100 Women Who Care SLC. Cynthia is proud to serve SLAC and its mission to engage and enrich the community through brave, contemporary theatre.
SALT LAKE ACTING COMPANY (SLAC)'s mission is to engage and enrich the community through brave, contemporary theatre. Founded in 1970 by Edward Gryska, SLAC is a not-for-profit 501(c) 3 professional theatre dedicated to producing, commissioning, and developing new works and to supporting a community of professional artists. SLAC has been nationally recognized by the Shubert Foundation, the National Endowment for the Arts, the Pew Charitable Trusts, and the Edgerton Foundation, among others. SLAC operates under an SPT Actors Equity Association contract and is a proud member of the National New Play Network (a national alliance of nonprofit professional theatres that champions the development, production, and continued life of new plays). For more information, visit www.SaltLakeActingCompany.org.

Member of Actors' Equity Association, the Union of Professional Actors and Stage Managers in the United States.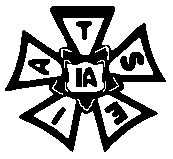 **Lighting Designer is represented by United Scenic Artists Local USA 829 of the IATSE.
---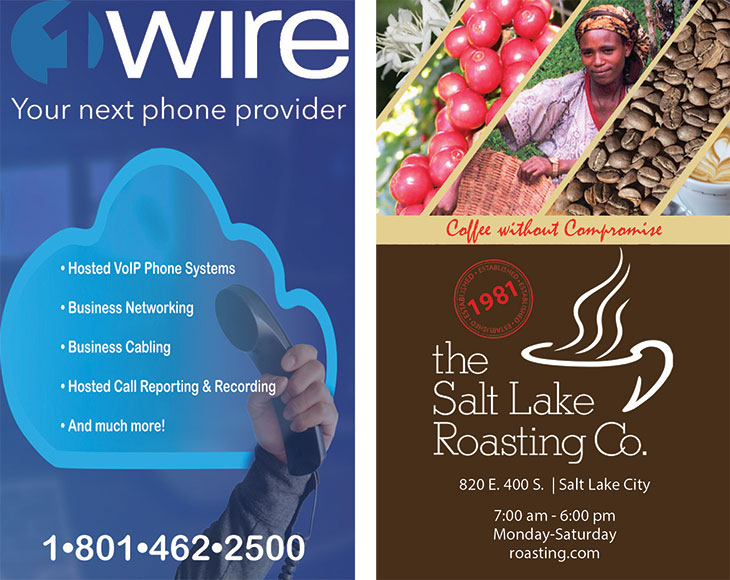 ---