Who's Who
Who's Who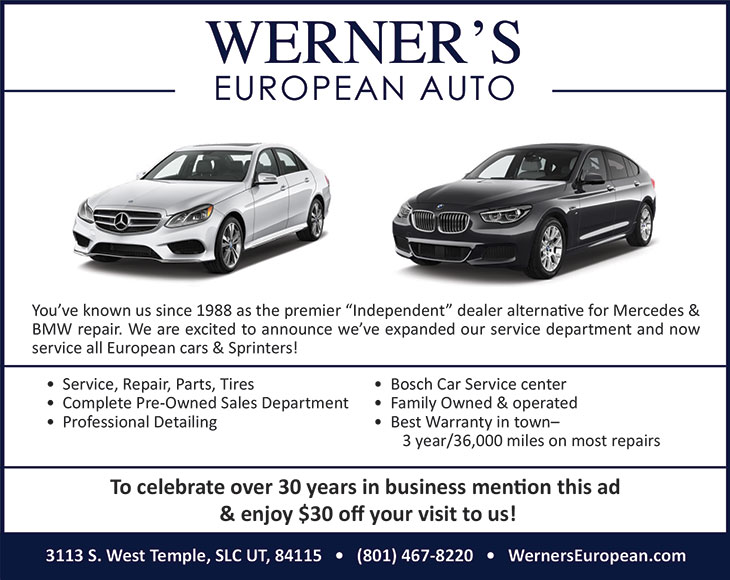 ---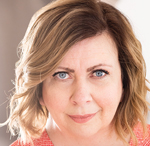 Colleen Baum
COLLEEN BAUM* (Susan) is so happy to finally be back at SLAC. She was last seen in Course 86b in the Catalogue, Angels In America, Circle Mirror Transformation, End Days, Rabbit Hole, Kimberley Akimbo, Go Dog Go, Water Project, Sexsting, Cabbies Cowboys & The Tree Of The Weeping Virgin, and a few Saturday's Voyeurs. Colleen has most recently been seen at Pioneer Theatre Company in Mary Stuart and in past productions of /i/, Oliver!, Much Ado About Nothing, Our Town, The Heiress, You Can't Take It With You, and Lost In Yonkers. At Sting & Honey Company in Samuel Beckett's Happy Days and a past production of The King's Men by Javen Tanner. Also, at Good Company Theatre in The Children and at the Utah Shakespeare Festival in The Foreigner, and Big River. At Plan-B Theatre in Not One Drop, Based On A True Story, The Laramie Project, Animal Farm, War Of The Worlds, and Tragedy: A Tragedy among others. Baum is a proud member of Actor's Equity Association.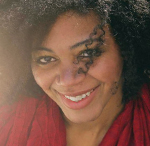 Latoya Cameron
LATOYA CAMERON* (Zoe) is excited to return to SLAC in this wonderful show, with this incredible team of artists, after more than a year of being off stage, due to the pandemic. She is thrilled to be back in Four Women and finish what we were about to start before the shutdown. You might have seen her last in the New Play Sounding Series reading of Egress. Productions at SLAC: form of a girl unknown, The Cake, Stupid F***ing Bird, R+J: Star Cross'd Death Match. Other Local Theatres: Singing to the Brine Shrimp, A Version of Events, Ruff!, Different = Amazing (Plan-B Theatre Company), Rocky Horror Show (2015 & 2016), Elf the Musical, A Raisin in the Sun (Reading), Rent (Pioneer Theatre Company), Henry V, Much Ado, As You Like It, Shakespeare in Love, Mary Poppins, Treasure Island, Fiddler on the Roof, Greenshow (Utah Shakespeare Festival), A Christmas Carol (Denver Center of the Performing Arts), Shelter, the musical (New York Musical Theater Festival). She has recently joined the staff at SLAC in Audience Relations and as the Equity, Diversity, and Inclusion Dramaturg. Sending love to Tyson, my family, and dear friends. "I don't know if I could have made it through last year without you."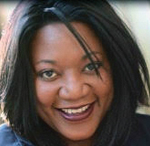 Yolanda Stange
YOLANDA STANGE* (Rosetta) is thrilled to work on the legendary work of Elaine Jarvik. Having previously worked on Surely Goodness And Mercy and The Overwhelming, returning to SLAC feels like coming home. Yolanda is fresh off of a sold out run of Oda Might by Camille Washington, produced by Plan B Theatre. She has appeared in multiple made for tv movies for Hallmark, Lifetime, Netflix, and the CW. When not on stage she owns and operates a successful production/casting office, Radical Hospitality, currently based in Los Angeles and Stange Realty with husband Chris.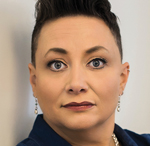 Tamara Howell
TAMARA HOWELL (Mrs. Stanton) recently had the privilege of appearing in Stag's Leap at SLAC, which went on to play at the Martha's Vineyard Playhouse. Other recent roles include Modesto/Floating/Jenya in Wait!, Mary Todd Lincoln in Mary And Myra, Chris Remington in Remington And Weasel, Mrs. Brooksin Mockingbird (Pygmalion Productions), Abuela Claudia in In The Heights (Good Company Theatre), Emperor Saturninus in Titus Andronicus (Pinnacle Acting Company), and Bashira in Two Stories (SLAC). Tamara earned her BFA in theatre from the University of Utah. She is a Jr. High School Theatre Teacher.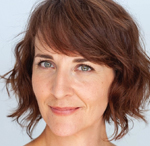 Susanna Florence
SUSANNA FLORENCE* (Helen) is grateful to be back at Salt Lake Acting Company, after a long dark period without live theater. In the season before masks, she took part in the development and main stage performance of form of a girl unknown. She has appeared in many shows at Pioneer Theatre Company including Sweat, Oslo, Twelfth Night, King Charles III, Fiddler On The Roof, and One Man, Two Guvnors. Susanna loves working on new plays and has admired Elaine Jarvik as a playwright and human for many years. She was fortunate to work on the NPSS workshop of Four Women Talking About The Man Under The Sheet at SLAC. She has also participated in several Play-by-Play readings, including Speculator Spirits, The Envelope, A March Tale, Honor Killing and i; all at Pioneer Theatre Company. Other Utah credits include The Kings' Men with The Sting & Honey Company, The Weird Play, Pilot Program, and Kingdom Of Heaven with Plan-B Theatre Company, and As You Like It, Shakespeare In Love, Romeo And Juliet, Mary Poppins,and Much Ado About Nothing with Utah Shakespeare Festival. She holds an MFA from the National Theater Conservatory. Warm thanks to Cynthia and all the folks at SLAC for their resilience, persistence, thoughtfulness and vision.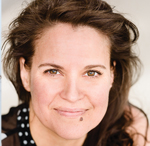 Brenda Hattingh
BRENDA HATTINGH (u/s: Susan, Helen, Mrs. Stanton) has been a part of the Salt Lake Theatre scene since 2015 and has enjoyed working with theatre companies such as PYGmalion, Plan B and Sackerson. Some of her favorite roles include her role as Mother in Shockheaded Peter and Lavinia in Julie Jensen's Two Headed. Recently she has started a theatre company with local playwright/director Morag Shepherd and actress/playwright Ariana Farber called Immigrant's Daughter. Brenda is thrilled to be working with SLAC for the first time.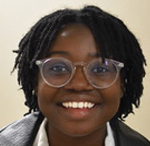 Wendy Joseph
WENDY JOSEPH (u/s: Rosetta, Zoe) is an actor based out of Salt Lake City. Her most recent works include performing in #SLACabaret and being the reader in the New Play Sounding Series. Before then, Wendy performed at her high school, Layton High, in the acting company and the main stage performances. In her free time Wendy enjoys spending time with her family, drawing and exploring Utah.
ELAINE JARVIK (Playwright) Elaine's two previous plays at Salt Lake Acting Company were Two Stories (2015), and (A Man Enters) (2011), co-written with her daughter Kate Jarvik Birch. Other plays include four produced by Plan-B Theatre: Based On A True Story, Marry Christmas, the children's play River. Swamp. Cave. Mountain, and An Evening With Two Awful Men; and Pygmalion Theatre's The Coming Ice Age. Her 10-minute play Dead Right was part of the 2008 Humana Festival of New American Plays. She is a former newspaper reporter and a current drummer with the band "The Distractions."
JASON BOWCUTT (Co-Director) is thrilled to be working with Salt Lake Acting Company once again. Previous SLAC credits including directing Fun Home and, long ago, acting in La Cage Aux Folles. Other directing credits include: Singing To The Brine Shrimp by Jenny Kokai, One Big Union by Debora Threedy, Marry Christmas by Elaine Jarvik and Adam And Steve And The Empty Sea by Matthew Greene for Plan-B Theatre Company; Reasons To Be Pretty for the U of U Theatre Lab, and Lisa Krons' Well for Pygmalion Productions. Acting credits include: Plan-B's An Evening With Two Awful Men, Based On A True Story, and End Of The Horizon; Pioneer Theatre Company's One Flew Over The Cuckoo's Nest, and at theatres across the country. In New York he played Nathan Leopold in the premiere of John Logan's Never The Sinner for which he was nominated for a Helen Hayes Award as well as a Drama Desk Award for his work. Jason is one of the Co-Founding Directors of the New York Innovative Theatre Foundation (the IT Awards), a community-building organization for the Off-Off-Broadway community.
MARTINE KEI GREEN-ROGERS (Co-Director/Dramaturg) is the Interim Dean of the Division of Liberal Arts at the University of North Carolina School of the Arts, and the Fellowship Associate at the Playwrights' Center. Her dramaturgical credits include: Fences and One Man, Two Guvnors at Pioneer Theatre Company; Sweat at the Goodman; productions of Radio Golf, Five Guys Named Moe, Blues For An Alabama Sky, Gem Of The Ocean, Waiting For Godot, Seven Guitars, the Mountaintop, and Home at the Court Theatre; Hairspray, Book Of Will, Shakespeare In Love, Unison, Hannah And The Dread Gazebo, Comedy Of Errors, to Kill A Mockingbird, The African Company Presents Richard III, A Midsummer Night's Dream, and Fences at the Oregon Shakespeare Festival. She has also worked with NNPN and the Great Plains Theatre Conference.
JUSTIN IVIE (Set/Props Designer) came to SLAC to act in Saturday's Voyeur '04 and just hung around until they gave him stuff to do. He's thrilled exercising his scenic designer brain for Four Women! SLAC audiences may remember him as Dev in Stupid F***ing Bird and as Jones in 2010's Too Much Memory. Justin has Stage Managed seven SLAC shows and directed 2019's The Cake. He has acted professionally for three decades, appearing in over a hundred productions locally and nationally including shows at Pioneer Theatre Company, Egyptian Theatre Company, Utah Musical Theatre, Lyric Repertory Theatre, and many others. Since 2006, Justin's been Managing Director of Walk-Ons, Inc. whose mission is to bring low-cost theater to under-served audiences. Their senior Theatre Project has toured over fifty Utah community centers and retirement facilities with a shifting line-up of original short plays by, for and about seniors. An alumnus of Weber State University in Musical Theater, Justin earned his MFA in Acting at Northern Illinois University and completed an internship at Dublin's Gaiety School. Justin also designs scenery, props and theatrical masks, writes an occasional play, and sometimes even plays his banjo (when he's pretty sure no one is listening).
SPENCER POTTER (Costume Design) is an Assistant Professor of Theatre at Westminster College and a freelance costume/set designer working between the Western and Mid-Atlantic regions. Spencer's design credits include: Salt Lake Acting Company (costumes) – The Cake, Hir, The True Story Of The Three Little Pigs. Shenandoah Conservatory Winchester, Virginia (costumes) – The Roads To Home, Die Fledermaus. The Lyric Repertory Company Logan, Utah (costumes) The Odd Couple, (set) wait Until Dark, Singin' In The Rain, Noises Off, And Then There Were None, Tons Of Money, The Woman In Black, and Steel Magnolias. Tuacahn Ivins, Utah (costumes) – The 25th Annual Putnam County Spelling Bee, Aladdin (asst.) Cape May Stage Cape May, New Jersey (set): Sidekicked, Billy Bishop Goes To War, Buyer And Cellar, The Whipping Man, The Search For Signs Of Intelligent Life, Red Hot Patriot, Blithe Spirit, How To Make A Rope Swing. spencerpotterdesign.com
cade beck, they/them (Light Design) is re-joining Four Women's artistic team to complete their first design with SLAC. cade's previous work with SLAC has primarily been the technical implementation of theatrical lighting as the company's pre-pandemic Master Electrician. cade's design work has been seen across the country from Washington state to Washington, D.C., notably on Dirty Rotten Scoundrels, /i/, and The Curious Incident Of The Dog In The Nighttime (Assistant Lighting Design, Pioneer Theatre Company), My Mormon Valentine (Lighting Design, Solo Salt Lake), Just Between Us (Lighting Design, Washington Women in Theatre), John Muir Wolf and Eurydice (Lighting Design, Harper Joy Theatre). cade fills their free time by turning cartwheels in valleys filled with wildflowers, creating art with words and cameras, and eternally sorting things into rainbow order.
OLIVIA ELLISON (PTP Assistant Lighting Adapter) is excited to be joining the SLAC Team! She has worked on numerous productions as a scenic designer, carpenter, and technician, including The House of Blue Leaves, Cabaret, Gruesome Playground Injuries, bobrauschenburgamerica, and Eurydice. When not in the theatre, she can be found having outdoor adventures with her dog.
EMILY CHUNG (Sound Designer) is a student at the University of Utah, studying for her BFA in sound design in theatre. Her past works at the U include sound designing Men On Boats, Macbeth, and Floyd Collins. Past credits at SLAC include sound designing #SLACabaret, and mixing Saturday's Voyeur 2019 and Pete The Cat. She is very excited to work with such an amazing team.
KATELYN LIMBER* (Rehearsal Stage Manager) is thrilled to be working at SLAC again. Her previous credits with SLAC include: A Doll's House Part 2 (Sound Designer/Composer), Mercury (Assistant Sound Designer), The Wolves (ASM), Silent Dancer (ASM), Saturday's Voyeur 2019 (ASM), and #SLACabaret (COVID Safety Manager). She can be seen sound designing around the town at Pinnacle Acting Company (The Importance Of Being Earnest, Titus Andronicus, The Beauty Queen Of Leenane, Gideon's Knot), Utah Repertory Theater (Angels In America), The Classical Greek Theatre Festival (Prometheus Bound, Helen) and Westminster College (Our Country's Good, Love and Information, and Don Juan Comes Back From The War.).
BETT SHOUSE* (Run of Show Stage Manager) Bett received their MFA in costume design from Utah State University. Their recent Costume Design credits include Mamma Mia!, Shockheaded Peter, Light Up the Sky, and Sideways Stories from Wayside School. They have also served as Hair and Makeup Designer at Lyric Repertory Company for the past four years.
CHANCE JOHNSON-KILDEE (PTP Assistant Stage Manager) is ecstatic to be joining their first production at SLAC! They are currently an undeclared sophomore at the University of Utah, and joined SLAC's Professional Theatre Program for Emerging Artists after working front-of-house during this summer's #SLACabaret. Previous technical and stage management experience includes The Addams Family, Harvey, The Wizard Of Oz, and The Eumenides."I have been coming to SLAC productions since I was still in single digits, and I'm excited to be a part of the family!"
JAE WEIT, they/them (COVID Officer), member of Actor's Equity Association, is a trans non-binary artist and activist currently located in Salt Lake City. They earned a BFA in Musical Theatre Performance from the University of Utah in 2020. Jae is so grateful to be continuing their work with Salt Lake Acting Company as the Covid Safety Manager for this production following performances in #SLACabaret, Pete the Cat, and Saturday's Voyeur. To keep up with what Jae is doing follow them @jaeweit on all the social medias!
KENNY RICHES (Video Director) was born in Toyota City, Japan; raised in Salt Lake City, Utah; and currently resides in Miami, Florida. His 2015 feature film, The Strongest Man, premiered at the Sundance Film Festival, and his latest feature film, A Name Without A Place, will be released summer 2021. His producer credits include My Heart Can't Beat Unless You Tell It To (2020, Tribeca Film Festival), and Sanzaru (2020, Slamdance Film Festival). He co-founded The David Ross Fetzer Foundation (The Davey Foundation), a grant-giving organization for filmmakers founded in memory of David Fetzer. He is a partner in the film production company, Dualist.
JENNIE SANT* (Production Stage Manager) Previous shows at SLAC include #SLACabaret, NPSS virtual readings, Alabaster, Doll's House Part II, Form Of A Girl Unknown, Saturday's Voyeur 2018 & 2019, The Cake, Pinkalicious, Hir, Surely Goodness And Mercy, Reykjavik (reading), Playwrights Lab 2016 & 2017, Harbur Gate, Bullshark Attack, Stupid F***Ing Bird, Two Stories, Blackberry Winter, I'll Eat You Last: A Chat With Sue Mengers, Venus In Fur, Manning Up, Persian Quarter and Angels In America I & II. Other credits include Gold Mountain (Golden Spike 150), Thriller (Odyssey Dance Company), Wonderland and Princess Wendy (The Petite Palace), Annie (COPA Theatre), Next To Normal, Les Misérables, The Producers, Paint Your Wagon, Doubt, A Midsummer Night's Dream, The Foreigner, and Vertical Hour (Pioneer Theatre Company). She has also worked for Salt Lake Shakespeare and Utah Contemporary Theatre.
CYNTHIA FLEMING (Executive Artistic Director) has been on the administrative staff at Salt Lake Acting Company since 1998. During this time, she has overseen multiple departments including Marketing, Communications, Development, Production, and Audience Services. In 2015, Cynthia was named to her current role as Executive Artistic Director. Prior to arriving at Salt Lake Acting Company, Cynthia performed in the Broadway, National, and International companies of the original run of A Chorus Line, directed by Michael Bennett. Cynthia remains a working artist in the theatre and continues to direct and choreograph works both at SLAC and elsewhere. Those credits include #SLACabaret, Silent Dancer, Saturday's Voyeur (16 years as Choreographer, 7 as Director/Choreographer), Bat Boy, Bloody Bloody Andrew Jackson, as well as guest directing the MFA Playwrights' Workshop—a partnership with the Kennedy Center's American College Theatre Festival, Stanford University, and the National New Play Network. She has also served as a visiting professor for the University of Utah's Musical Theatre program. Outside of her theatre-related pursuits, Cynthia is a member of the Women's Democratic Club of Utah, as well as 100 Women Who Care SLC. Cynthia is proud to serve SLAC and its mission to engage and enrich the community through brave, contemporary theatre.
SALT LAKE ACTING COMPANY – Salt Lake Acting Company's mission is to engage and enrich the community through brave contemporary theatre. Founded in 1970, SLAC is a not-for-profit 501(c)3 professional theatre dedicated to producing, commissioning, and developing new works and to supporting a community of professional artists. SLAC has been nationally recognized by the Shubert Foundation, the National Endowment for the Arts, the Pew Charitable Trusts, and the Edgerton Foundation, among others. SLAC operates under a SPT Actors Equity Association contract and is a Constituent Member of Theatre Communications Group (a national organization for non-profit professional regional theatres), and the National New Play Network (a national alliance of non-profit professional theatres that champions the development, production, and continued life of new plays).
*Member of Actors' Equity Association, the Union of Professional Actors and Stage Managers in the United States.
---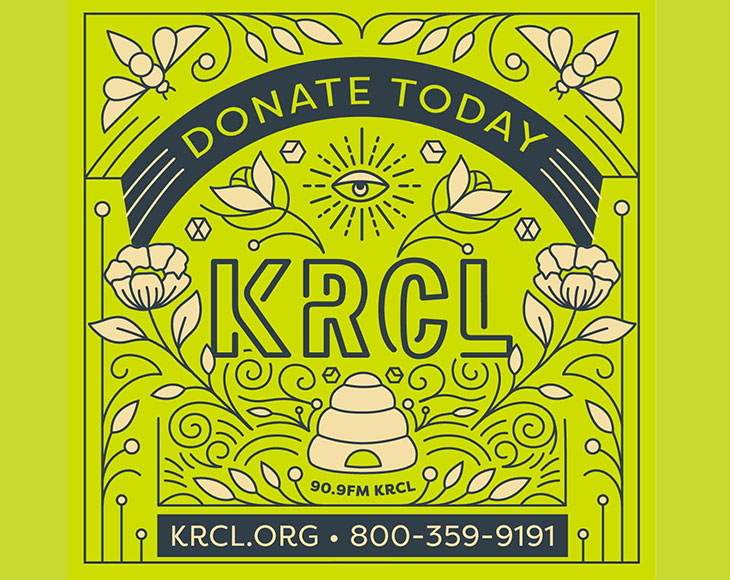 ---