Who's Who
Who's Who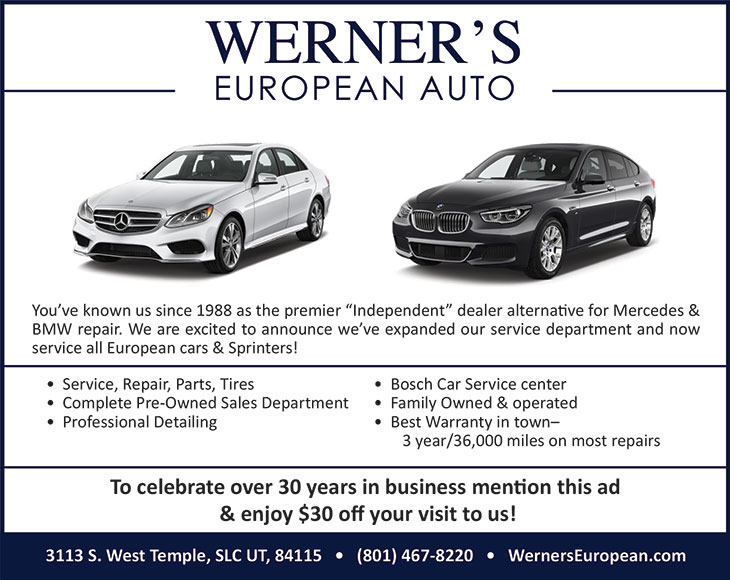 ---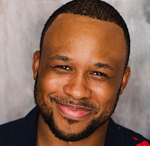 Carleton Bluford
CARLETON BLUFORD* (Youth) has performed at Salt Lake Acting Company, Plan B Theatre Company, Pioneer Theatre Company, Hale Centre Theater Orem and West Valley, The Jackson Hole Playhouse, Moonlight Amphitheater, and Musical Theater West. As a singer, he has sung with Luther Vandross, Natalie Cole, and Kristin Chenoweth and was invited to sing for the Mayor of Long Beach. He is the first African American playwright to ever have a world premiere of his play, Mama!, in the state of Utah which was performed at Plan B Theatre Company who also produced his new play, The Clean-Up Project in February of 2022. He is ecstatic to be playing Youth in Passing Strange with this amazing family of a cast and crew. It is quite literally a dream come true.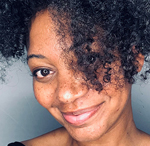 Latoya Cameron
LATOYA CAMERON* (Ensemble) cannot express how thrilled she is to be a part of this production! This show has significantly changed her life. To say it is a dream show is making light of how this story has forever impacted her. Then on top of that, to share the stage once again with her older sister and close friends, whom she considers family, feels like a gift at the end of such a difficult two years. You might have seen her last in SLAC's world premiere production of Four Women Talking About the Man Under the Sheet. Other SLAC productions: Egress (Reading - New Play Sounding Series), form of a girl unknown, The Cake, Stupid F***ing Bird, R+J: Star Cross'd Death Match. Other Local Theatres: Carleton Bluford's The Clean-Up Project, Go Home Come Back (Virtual Reading), Singing to the Brine Shrimp, A Version of Events, Ruff!, Different = Amazing (Plan-B Theatre Company), Rocky Horror Show (2015 & 2016), Elf, the musical, A Raisin in the Sun (Reading), Rent (Pioneer Theatre Company), Henry V, Much Ado, As You Like It, Shakespeare in Love, Mary Poppins, Treasure Island, Fiddler on the Roof, Greenshow (Utah Shakespeare Festival). Regional Theatre: Pulp Verite (Virtual Reading with The Playwrights' Center), A Christmas Carol (Denver Center of the Performing Arts, 2016-2018), Shelter, the musical (New York Musical Theater Festival). Along with acting, she works as SLAC's Equity, Diversity, and Inclusion Dramaturg advocating for BIPOC artists and community members. My favorite quote in the show is, "Art heals man! When we are in the presence of Art, we are taking the cure. And that is revolutionary." This show goes out to my love, Tyson, and my Mom, who reminds me that only love is real.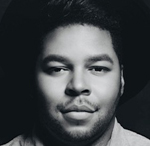 Chris Curlett
CHRIS CURLETT (Understudy Ensemble) is thrilled to be a part of this stellar musical. A multi-hyphenated individual, Chris has done several regional commercials, commercial dancing, streaming series and films, regional theatre, and international theatre all while simultaneously finishing his Master's in Social Work during a global pandemic. Chris loves being a clinical therapist off stage and being able to perform. His main passion is to fuse his therapy background with his passion of arts/creating. Recently Chris' play, Guise, premiered last year with Plan-B Theatre Company. Chris is very excited to experience this electric show with an electric cast. Selected credits: Aida, Sister Act, Pirate Queen, Much Ado About Nothing, Ragtime. Film/Tv: In the Vault, Real Housewives of the North Pole. You can listen to Chris' newest venture in music under the moniker, ADENE, on all streaming platforms! Chris utilizes a mental health lens to create his musical world. Chris would like to shout out his amazing support system! Follow his journey on IG: @Chris_rahx and blackmajiikentertainment.com!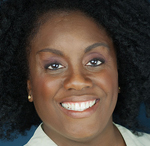 Dee-Dee Darby-Duffin
DEE-DEE DARBY-DUFFIN (Mother) Having last performed for the SLAC production of Mercury, D2 is excited for folks to see this musical. "We have been trying to get someone to produce this for 10+ years, thank you SLAC." Other SLAC credits include The Overwhelming and Saturday's Voyeur. Past acting credits include Caroline or Change, Doubt, [title of show], Mama, Nothing Personal, The Third Crossing, Slam 2012, Crowns, 1940's Radio Hour, You Can't Take It With You, Women of Lockerbie, Lady Day at Emerson Bar and Grill, Well. Holiday Time with The Odette's, Fences, Vagina Monologues, For Colored Girls who Have Considered Suicide/When The Rainbow Is Enuf, The Exonerated, Hairspray, Civil War, Annie, Big River. Tsephange, part of the Sundance Lab Workshop. Directing credits include a turn as AD for Surely Goodness and Mercy and A Sea Inside of Me, The Life of Jason Smith. Dee-Dee is also a Motivational Edutainer and Speaker as well as an accomplished jazz vocalist. Check out Daily Doses with Dee-Dee for encouragement and inspiration wherever you listen to podcasts and follow her on social media platforms under deedeedarbyduffin or Caged Bird Productions. Stay ready so you don't have to get ready!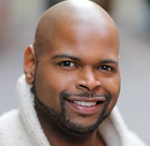 Brian Kinnard
BRIAN KINNARD* (Ensemble) is very excited to take to the stage again. And even more excited to show this important piece and bring joy to people after the 2 years we have all had. This is their first show at SLAC. Previous shows include; Rocktopia (Broadway), Elf, Smokey Joe's Cafe, Big River, Memphis, Showboat, Annie, Full Monty, Gentlemen's Guide to Love and Murder. Glory to God for these blessings. Thank you to my very supportive partner Carlos, friends and family. Follow him on IG @bmackinnnard.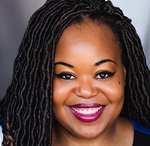 Mack
MACK (Understudy Mother) Nia - #SLACabaret, Deloris Van Cartier- Sister Act The Musical, Marie/ Fairy Godmother - Cinderella, Ursula - Disney's The Little Mermaid, Oda Mae Brown - Ghost: The Musical, Medda Larkin - Disney's Newsies, Motor Mouth Maybell - Hairspray. Featured soloist for jazz trombonist Delfayo Marsalis.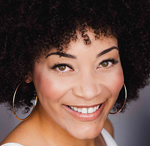 Kandyce Marie
KANDYCE MARIE (Ensemble) is thrilled to make her SLAC debut. She has appeared in several shows throughout Utah as well as traveled the world in both the international Broadway tour of AIDA and as a Production Cast Principal Singer for Norwegian Cruise Lines. Kandyce was part of the original Paradis cast that was both choreographed and directed by Broadway's Motown choreographer, Patti Wilcox. A few more credits include: Dionne (HAIR), Chiffon (Little Shop of Horrors), Sarah (Ragtime), Medda Larkin (Newsies), Moon (Caroline or Change), Erzulie (Once on This Island), and Mama Nadi (Ruined). "Thanks to God", to SLAC for this lovely opportunity, my family for their continued support while this mommy performs, to my sister for getting me to audition, and to you watching this beautiful piece of art. Enjoy the show!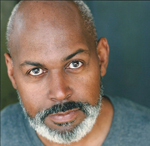 Lee Palmer
LEE PALMER* (Narrator) is delighted to make his Salt Lake Acting Company debut. Lee is a veteran actor whose career has taken him all over the map. Chicago credits include Jitney at Congo Square Theatre (Jeff Award nomination, Black Excellence Award winner) and Two Trains Running at the Goodman Theatre. Regional highlights: The Full Monty, Newsies, and Once on this Island at Skylight Music Theatre; The Whipping Man at Fulton Theatre; A Murder is Announced and Ghost: The Musical at Peninsula Players; Julius Caesar, Taming of the Shrew, and The Seagull at Michigan Shakespeare Festival; To Kill a Mockingbird, Williams & Walker, Psychedelic Sundae,and Benito Cereno at Milwaukee Repertory Theater; Race, microcrisis, Perfect Mendacity, and The Exonerated at Next Act Theatre; Timon of Athens and A Few Good Men at Milwaukee Chamber Theatre; A Christmas Carol at Actors Theatre of Louisville; and Five Guys Named Moe, Tour and Mill Mountain Theatre. Primetime television: Empire (FOX) and Chicago Fire (NBC). Feature films: Small Town Wisconsin, Olympia, and Spike Lee's CHI-RAQ. Lee trained with Alvin Ailey American Dance Theatre, Joffrey Ballet (New York), and Ballet du Danses Eddy Toussaint (Montreal). He is a proud member of Actors' Equity Association and SAG-AFTRA.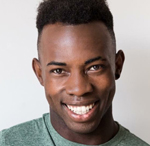 Jamal A. Shuriah
JAMAL A. SHURIAH (Ensemble) graduated from the Hartt School with a BFA in Musical Theatre. Most recently he played the role of Hud in the musical Hair at Geva Theatre. Other roles include Brick in a new musical workshop called On Kentucky Avenue. He has performed featured roles with the Dance Company LL Moves as well Broadway's choreographers showcase better known as BC Beat and Broadway Bares every summer in NYC. In Made to Dance in Burning Buildings at Joe's Pub he played the role of the Ringleader and in Saturday Night Fever he played Monty. Other credits include touring internationally with Greenday's Broadway show American Idiot, playing the role of Simba on Disney Cruise lines, and performing as a featured dancer in POSE and the movie Hello Again. Kidney disease advocate! Follow him on Instagram: @JayaShuriah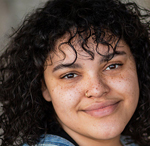 Taylord Wallace
TAYLOR WALLACE (Understudy Ensemble) is a local artist in the Salt Lake area and a recent graduate of Westminster College. Acting Credits include: Helen (Polydeuces/Chorus) with Classical Greek Theatre Festival, Gaslight RADIOPLAY (Narrator), and The Woods (Mia) with Prufrock Productions. Regional tech credits include: Elephant and Piggie's We're in a Play! and form of a girl unknown (ASM) here at Salt Lake Acting Company; The Woods (Producer) and Wallpaper (SM) with Prufrock Productions; Sweetheart Come (ASM) with Pygmalion.
STEW (Book and Lyrics) Passing Strange, which Stew starred in and co-wrote with Heidi Rodewald, premiered at Berkeley Rep and the Public Theater (2006/2007) before transferring to Broadway in 2008. The show has been honored with the Drama Critics' Circle Award for Best Musical and the 2008 Obie Award for Best New American Theater Piece, as well as a Tony Award for Best Book of a Musical. Stew also received Tony nominations for Best Performance by a Leading Actor in a Musical, Best Original Score, and Best Orchestrations. Stew is the critically acclaimed singer, songwriter, founder, and leader of The Negro Problem, a pop-rock combo from Los Angeles whose works include Post Minstrel Syndrome (1997), Joys and Concerns (1999), and Welcome Black (2002). Along with Heidi Rodewald, he cofounded the Afro-Baroque cabaret ensemble known as STEW. Their works include Guest Host (2000), The Naked Dutch Painter (2002), and Something Deeper Than These Changes (2003). He was an artist-in-residence at the California Institute of the Arts (2004-2005), Sundance Theater Lab (2004-2005), Sundance Screenwriter's Lab (2005), and Sundance Director's Lab (2005). Stew is also the composer of "Gary Come Home" for the SpongeBob SquarePants cartoon.
HEIDI RODEWALD (Music) has spent over a decade as a performer, arranger, producer, and composer for both The Negro Problem and the multi-disciplinary ensemble known as Stew. She cowrote the musical Passing Strange, which premiered at Berkeley Rep/The Public Theatre (2006-2007) and then transferred to Broadway in 2008, where it was nominated for seven Tony Awards, including Best Musical, Best Original Score, and Best Orchestrations. The show has been honored with the Drama Critics' Circle Award for Best Musical and the 2008 Obie Award for Best New American Theater Piece. She composed music for Karen Kandel's Portraits: Night and Day (2004) and cowrote with Stew the screenplay We Can See Today, Sundance Screenwriters Lab/Director's Lab (2005). She wrote and performed with seminal female punk band Wednesday Week.
TODD L. UNDERWOOD (Director) is an award-nominated director/choreographer whose work has been seen on stages and in film all over the world. Previous credits include, Kinky Boots, Cabaret, The Color Purple, Man of La Mancha (Berkshire Theater Award nomination, Best Production) West Side Story, Saturday Night Fever (Connecticut Critics Circle Award nomination) Rent, Chicago, La Cage aux Folles, Having Our Say, Dreamgirls, The Mystery of Edwin Drood, AIDA, The Princess and the Black-Eyed Pea (NAACP Theater Award nomination), independent film, "Were the World Mine" (Astaire Award nomination), Memphis (Bay Area Circle Critics Award and Connecticut Critics Circle Award nominations) Ain't We Got Fun (London Concert). His work is featured in the movie musical "Hello Again" starring Audra McDonald, Cheyenne Jackson and Martha Plimpton, which also received a Chita Rivera Award nomination for Best Choreography in Film. He is also the Associate Artistic Producer at Ivoryton Playhouse in Connecticut.
JENNIE SANT* (Production Stage Manager/Production Manager)has been at Salt Lake Acting Company for over 10 years. During that decade she has stage managed over 30 shows, including NPSS readings and SLAC's Playwrights Lab. She is pleased to be working on Passing Strange. Current previous shows include Egress, Elephant & Piggie's "We are in a Play!", #SLACabaret 2021, and Alabaster. Upcoming shows include #SLACabaret22. Other credits include Gold Mountain (Golden Spike 150), Thriller (Odyssey Dance Company), Wonderland and Princess Wendy (The Petite Palace), Annie (COPA Theatre), Next To Normal, Les Misérables, The Producers, Paint Your Wagon, Doubt, A Midsummer Night's Dream, The Foreigner, and Vertical Hour (Pioneer Theatre Company). She has also worked for Salt Lake Shakespeare and Utah Contemporary Theatre.
SARAH SHIPPOBOTHAM (Dialect Coach/Intimacy Coach)is an actor, dialect coach, intimacy consultant, and Professor in Acting and Dialects at the University of Utah. Sarah trained as an actor at The Welsh College of Music and Drama in Wales before gaining a Postgraduate Diploma in Voice Studies from Central School of Speech and Drama in London. Acting credits in Utah include: two seasons at The Utah Shakespeare Festival playing Eleanor Duchess of Gloucester in Henry VI parts 2 and 3 in 2019; The Duchess of York in Richard III; Lychorida and The Bawd in Pericles; and The Abbess in The Comedy of Errors in 2021; Beth in Tribes at the Salt Lake Acting Company; Mrs. Shears/Mrs. Gascoyne in The Curious Incident of the Dog in the Night-time, Free Newspaper Woman/Ensemble in King Charles III, Anne Putnam and Sarah Good in The Crucible at Pioneer Theatre Company; and The Syringa Tree: a one-woman show playing 20 different characters. Dialect/Voice coaching credits include eighteen seasons with the Shaw Festival (Canada), over 25 shows for the Pioneer Theatre Company, and shows for Salt Lake Acting Company. 2011/12 Sarah spent 7 monthsin New Zealand working as a Dialect Coach on The Hobbit films.
JESSE PORTILLO** (Lighting Designer)Jesse Portillo is a lighting designer based in Los Angeles and an Assistant Professor of Theatre at Cal Poly Pomona. Previous SLAC credits include #SLACabaret 2021, Pete The Cat, Saturday's Voyeur, Climbing with Tigers, and Harbur Gate. Additional credits include productions for Pioneer Theatre Company, Arizona Broadway Theatre, Utah Festival Opera and Musical Theatre, Ancram Opera House, LOOK Musicals, New Century Dance, Repertory Dance Theater, Samba Fogo, PURE Theatre, Mobile Opera, and Plan-B Theatre Company. He holds an MFA from Indiana University and has previously served on the faculty of the University of Utah and the College of Charleston. He is a member of United Scenic Artists Local 829, and an active member of the United States Institute for Theatre Technology, where he is the Associate Commissioner for Lighting Design and Technology. He is a founding member of La Gente: The Latinx Design Network, and works to make all aspects of live entertainment more diverse, equitable, and inclusive by deploying anti-racist approaches in all aspects of his work.
HALEE RASMUSSEN (Set Designer) received her BFA from the University of Utah's Performing Arts and Design Program with a double emphasis in technical direction and set design. She is currently the Assistant Technical Director and Scenic Charge Artist for the UofU Department of Theatre, and a resident set designer for The Grand Theatre. Other design credits include Lyric Opera Ensemble, Plan B Theatre Company, Salt Lake Shakespeare Company, Alligator Press Productions, and Lagoon Entertainment; with assistant design credits from Idaho Shakespeare Festival, Great Lakes Theatre Company, and Lake Tahoe Shakespeare Festival.
SHELBY NOELLE GIST (Asst. Director) is ecstatic to make her Salt Lake debut here at Salt Lake Acting Company. After finishing her Bachelor of Arts in Theatre at Utah Valley University Shelby has directed and assistant directed many productions across the Wasatch Front, including Follies by Steven Sondheim, Time Stands Still by Donald Margulies, Bank Holiday by Max Reuben, Taming of the Shrew, and Twelfth Night by William Shakespeare. She is currently the Co-Artistic Director at An Other Theatre Company in Provo, Utah, creating theatre for the most underrepresented communities of Utah Valley. Passing Strange has been life-changing for Shelby in so many ways; not only to work with such a beautiful group of individuals who can see her but to work on a show that is her. Shelby is grateful for all of those who have come together to make this production happen. Thank you, Todd, for the magic. Thank you cast, for the love and the joy.
DANIEL JACOB HILL (Wig/Makeup Designer) A native to Salt Lake City, Utah Daniel's career as a hairdresser began in 2008. His expertise behind the chair created opportunities for him to work backstage at New York Fashion Week, Sundance Film Festival, and Ballet West. Daniel began working with Utah Opera in 2012 as an assistant to the chorus members, where he slowly worked up to concluding his time with the company as a Wig and Makeup Designer. Currently working full time as a stylist at Shear Excellence Salon, it's been some time since working in the theatre, but he is thrilled to be a part of SLAC. Utah Opera credits: Wig and Makeup Designer, The Long Walk (2017); Wig and Makeup Co-designer, Don Giovanni (2017); Wig and Makeup Designer, La Boheme (2017); Wig and Makeup Artist, Moby Dick (2018)
BETT SHOUSE (Assistant Costume Designer)Bett received their MFA in Costume Design from Utah State University. They most recently served as the Run of Show Stage Manager for Four Women Talking About the Man Under the Sheet here at SLAC. Their recent Costume Design credits include Mamma Mia!, Shockheaded Peter, Light Up the Sky, and Sideways Stories from Wayside School. They have also served as Hair and Makeup Designer at Lyric Repertory Company for the past four years.
Erik Reichert (Props Designer) This is Erik's fourth show at SLAC as the properties designer. Previous shows include Egress, Elephant & Piggie, Four Women Talking About The Man Under The Sheet. He also designed the sets for Elephant & Piggie, Stags Leap, The Wolves, The Dance and the Railroad, and Dolls House pt.2. and was the asst. set designer on form of a girl unknown. He currently works as the Construction Supervisor at SLAC.
ALEX MARSHALL (Musical Director- Keys, guitar) is honored to have the privilege of joining this incredible production of Passing Strange. He is currently the music director for the Department of Theatre at the University of Utah. He is also an active member of the professional musical community in Utah, directing and performing with premier institutions such as the Utah Symphony, Pioneer Theatre Company, Hale Centre Theatre, The Grand Theatre, and many other organizations throughout Salt Lake. International performance credits include the U.N. Ballroom at Ten Trinity Square in London and the National Theatre & Concert Hall in Taiwan. Theatre credits include Hello, Dolly (Kingsbury Hall), Strictly Ballroom and Guys and Dolls (Hale Centre Theatre), American Idiot (Hayes Christensen Theatre), The Last Five Years (The Grand Theatre), Floyd Collins and Spring Awakening (Babcock Theatre), and Into the Woods and Sweeney Todd (Studio 115). He holds degrees in instrumental conducting (M.M.), piano performance (B.M.), and Biomedical Engineering (B.S.). Much love to Jackie, Kimi, Henry, and Penny.
ALEC POWELL (Associate Music Director) is an in-demand choral composer and educator, with ensembles taking part in the largest Utah conferences for music educators (2021 & 2022). His music is published under the Hal Leonard and Walton music brand. Alec had the immense honor of writing for the Drama League's "Welcome Back" gala, with a performance by the Emmy nominated Tituss Burgess. He was recently selected as a Yamaha 40 under 40 music educator.
TANNER SASE* (Asst. Stage Manager) Tanner is stoked to have joined Salt Lake Acting Company for their 50th season. Having recently received their BFA in Applied Theatre at Utah State, Tanner has been on the team for SLACs productions of Elephant and Piggie's "We are in a Play", Egress, and the staged reading of The Obsolete Unkindness of Ravens. Other recent credits include She Kills Monsters (Utah State University), Civics and Humanities for Non-Majors (Utah State University), and The Miraculous Journey of Edward Tulane (Utah State University). He is happy to have people back at the theatre and hopes you enjoy the show.
REBECCA LUKE** (Costume Designer) is a "garmento" in every sense of the word. An expert in the area of style, her collective skills-set runs the gamut from production to creative services along with styling, costume design, choreography, and visual display. Within her past 30 years of industry work, she has also been engaged as a personal stylist for major retailers such as Nordstrom and Barneys NY along with Personal Clients. Rebecca's extensive background in costume design for film/TV includes projects with esteemed actors like Johnny Depp, Toni Collette, Sophie Turner, Ray Liotta, Audra McDonald, and literally thousands of other actors who have counted on the designer for both her big picture vision and attention to detail. She has traveled the globe speaking on the topics of sustainable style, as well as, how to present yourself and your personal brand. The energetic self-professed "clothing geek" shares her style adventures on social media and online. Rebecca holds a BA in Marketing with an emphasis in Clothing and Textiles. Rebecca believes that her involvement in fashion and style is her "art"; it is a family legacy and her true self-expression.
ALAINA KOTCHEY (Asst. Set Designer) is currently a junior in the Mechanical Engineering and Performing Arts Design - Set Design programs at the University of Utah. Recently Alaina has designed for the Open Door production of Sympathizer in the Box at the Gateway. Alaina has been working with 3D modeling in Solidworks and Vectorworks for the past three years both within and outside of her major relating to design, problem-solving, and model realization for conceptual show designs. Alaina has worked as a crew member in two shows at the University of Utah. These shows included She Kills Monsters in Kingsbury Hall where she worked Props and Deck, and Floyd Collins in the Babcock Theatre where she worked with costumes. She is absolutely thrilled to have this opportunity to work and learn alongside her mentor Halee Rasmussen in designing this set. Alaina is incredibly grateful to be included with the team at Salt Lake Acting Company and the Professional Theatre Program for this production of Passing Strange, and hopes to work with them again in the future.
CYNTHIA FLEMING (Executive Artistic Director) has been on the administrative staff at Salt Lake Acting Company since 1998. During this time, she has overseen multiple departments including Marketing, Communications, Development, Production, and Audience Services. In 2015, Cynthia was named to her current role as Executive Artistic Director. Prior to arriving at Salt Lake Acting Company, Cynthia performed in the Broadway, National, and International companies of the original run of A Chorus Line, directed by Michael Bennett. Cynthia remains a working artist in the theatre and continues to direct and choreograph works both at SLAC and elsewhere. Those credits include #SLACabaret, Silent Dancer, Saturday's Voyeur (16 years as Choreographer, 7 as Director/Choreographer), Bat Boy, Bloody Bloody Andrew Jackson, as well as guest directing the MFA Playwrights' Workshop—a partnership with the Kennedy Center's American College Theatre Festival, Stanford University, and the National New Play Network. She has also served as a visiting professor for the University of Utah's Musical Theatre program. Outside of her theatre-related pursuits, Cynthia is a member of the Women's Democratic Club of Utah, as well as 100 Women Who Care SLC. Cynthia is proud to serve SLAC and its mission to engage and enrich the community through brave, contemporary theatre.
SALT LAKE ACTING COMPANY (SLAC)'s mission is to engage and enrich the community through brave, contemporary theatre. Founded in 1970 by Edward Gryska, SLAC is a not-for-profit 501(c) 3 professional theatre dedicated to producing, commissioning, and developing new works and to supporting a community of professional artists. SLAC has been nationally recognized by the Shubert Foundation, the National Endowment for the Arts, the Pew Charitable Trusts, and the Edgerton Foundation, among others. SLAC operates under an SPT Actors Equity Association contract and is a proud member of the National New Play Network (a national alliance of nonprofit professional theatres that champions the development, production, and continued life of new plays). For more information, visit SaltLakeActingCompany.org.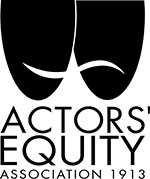 * Member of Actors' Equity Association, the Union of Professional Actors and Stage Managers in the United States.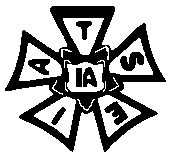 ** Lighting and Costume Designers are represented by United Scenic Artists Local USA 829 of the IATSE.
---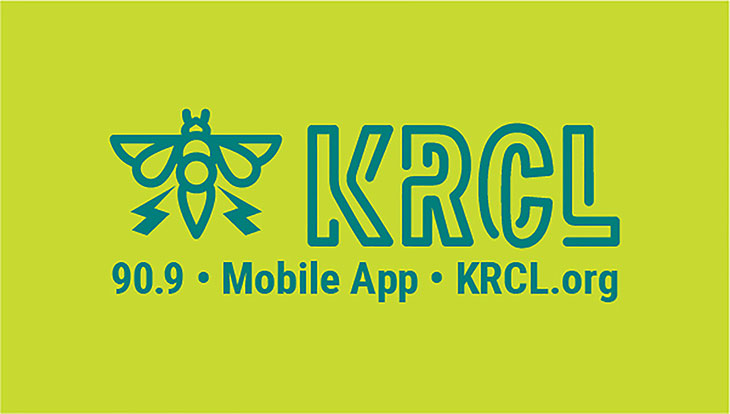 ---