Who's Who
Who's Who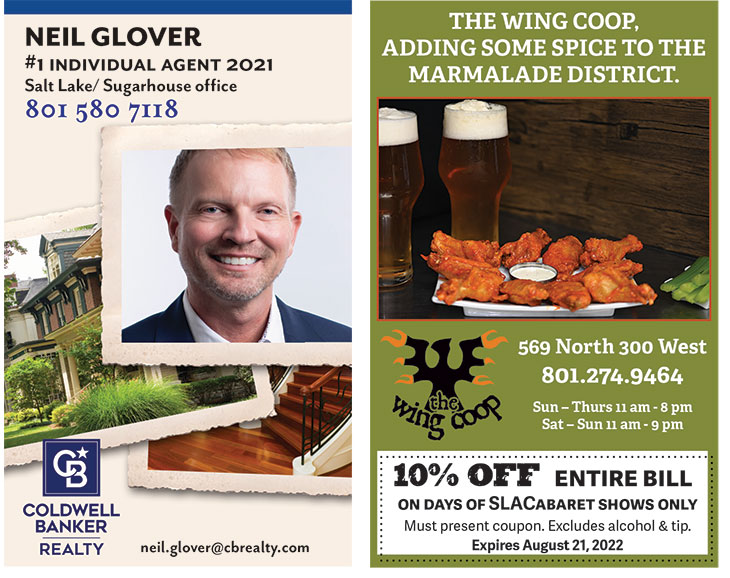 ---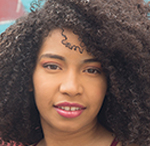 Daisy Ali All
DAISY ALI ALL* (Alice) is a gender-queer actor and student who has loved performing all of her life. She is especially grateful for this opportunity to perform with her husband, Aaron, for the very first time. Her most recent credits include form of a girl unknown (Marina) and Saturday's Voyeur 2019 here at SLAC. She would like to thank her family for supporting her through every show and Aaron for following her every step of the way.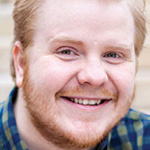 Aaron Linford Allred
AARON LINFORD ALLRED (Matt) has been seeing shows at SLAC for years, and could not be more excited to perform on this stage himself. He has been seen before in the Salt Lake area as Charles Guiteau in Assassins at SLCC, William Barfee in The 25th Annual Putnam County Spelling Bee at CenterPoint, Smee in Peter and the Starcatcher at CenterPoint, and Juror 5 in 12 Angry Jurors at the Empress. Aaron would like to thank his perfect wife, Daisy, and thank SLAC for giving him the opportunity to perform with her for the first time.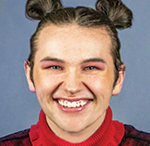 T Anthony
T ANTHONY (Holly) is electrified to collaborate with the lovely and inclusive folxs here at SLAC. Regional credits: Elf and Something Rotten with Pioneer Theatre Company. Collegiate artistry: When Shakespeare's Ladies Meet (Open Door), Floyd Collins, The Odyssey (University of Utah), and The College Tour with Amazon Prime. T recently snatched a BFA in Musical Theatre from the University of Utah and is giddy to spread love and light in the world. Immense gratitude to everyone in Salt Lake City who has supported her gender journey, and to SLAC for representation! X's and O's to her stellar friends and family. Peace, Love, and Stars. @ttanthonyy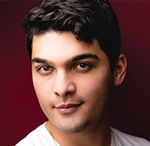 Dann Borba
DANNY BORBA (Ryker) is excited to have his debut at Salt Lake Acting Company. He is a recent graduate of the Actor Training Program at the U. He was last seen in Aftershock at Plan-B Theatre and in the Ensemble of Elf The Musical at Pioneer Theatre. Past credits also include Henry V/King of France in Henry V and the musical Songs for a New World (University of Utah). He has also recently been working on the TV show High School Musical: The Musical: The Series. He is represented by Talent Management Group in Utah. He thanks his family and friends and God for their ongoing support.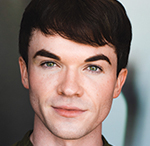 Joseph Paul Branca
JOSEPH PAUL BRANCA (Stryker) is thrilled to be back at SLAC. Recent performances include: the world premiere of Fremont Jr. High is NOT Doing Oklahoma! (Chrysanthemum)with Good Company Theatre; The Foreigner (Charlie Baker) with West Valley Arts; Pete the Cat (Jimmy), Saturday's Voyeur (Elder Mortenson), and Diary of a Worm… (Ant), with Salt Lake Acting Company; Man of La Mancha (José u/s The Padre), with Utah Opera directed by Paul Curran; Guys and Dolls (Rusty Charlie), Mary Poppins (Robertson Ay), Matilda (Big Kid), and A Christmas Carol (Dick Wilkins/Eben/Octet), with Hale Centre Theatre; Newsies (Crutchie), Peter Pan (Michael Darling), Winnie-the-Pooh (Tigger), and Joseph… Dreamcoat (Benjamin), with Hale Center Theater Orem; and as a main stage performer at Universal Studios Japan in Osaka. Recent films include: Blood of the Undying (James) and Dog Valley (Gordon Church). Joseph received the BroadwayWorld Award for Best Actor in a Musical for his portrayal of Crutchie in Newsies, a Westminster Theatre Society Award for Best Actor for his performance in the one-man show I Am Not Batman, and a Utah Film Award for his starring role as Rudi Wobbe in the Emmy Award Winning film Resistance Movement. @josephbranca | www.josephbranca.com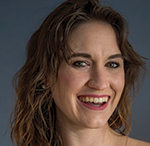 Anne Louise Brings
ANNE LOUISE BRINGS (Understudy) has most recently been seen as Poppy in Noises Off! (The Grand). Past favorites include Harper in Angels in America (Utah Rep.), Una in Blackbird (Utah Rep.), Stella in A Streetcar Named Desire (The Grand), Sally Bowles in Cabaret (Utah Rep.), Lavinia in Titus Andronicus (Pinnacle Acting Co.), Nina in Stupid F**king Bird (Salt Lake Acting Co.), Cindy in Booksmart (Plan-B), Mercy Lewis in The Crucible (Pioneer Theatre Co.), Ali in Spark (Pygmalion Productions), Jean in August: Osage County (Utah Rep./Silver Summit Theater Co.), Wiglaf in Beowulf (Meat & Potato Theatre Co.), Gloria in Boeing Boeing (Pinnacle Acting Co.), Rosalind in As You Like It (Davis Arts Council), and Antigone in Antigone (Regional Tour). Anne graduated from Westminster College with a B.F.A. in Theatre Performance.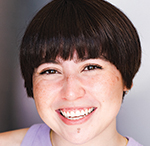 Kimi Handa Brown
KIMI HANDA BROWN* (Marjorie) A Multi-Hyphenate Non-Binary Japanese American Artist based in Salt Lake! From screen to print to stage to studio, they spend their time doing anything and everything they want to. The beginning of 2022 has been filled with Intimacy Directing for Plan B's Theater Season (including The Clean-Up Project, Aftershock, and Mestiza, or Mixed) and Choreographing for YTU's Production of Matilda JR with UtahPresents at Kingsbury Hall. Some of their previous works that are available to stream on line include: their play Shakespearean Support Group on Spotify, Apple Music, and more. And their play-turned-film Manic Pixie Nightmare which was most recently featured at LABELED FEST is currently available to stream on Youtube. They are very excited to work with SLAC again, and a big thank you to the continuous support from their family and community. Enjoy the show and continue to support their work by following them on Instagram: @kimilawls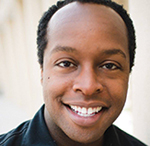 Sean J. Carter
SEAN J. CARTER (Dorian) is over the moon about being a part of SLACabaret: Down the Rabbit Hole. SLAC audiences may remember Sean as a member of a couple of casts in the New Play Sounding Series. He also graced the SLAC stage in their most recent production of Angels in America as Belize. Sean has performed on stages across the Wasatch Front to include Hale Centre Theatre, The Egyptian Theater (Park City), and The Grand Theatre where he was most recently seen in Head Over Heels. His other favorite stage credits include Papa Ge in Once on this Island (HCT, The Grand), Willie Johnson in Miss Evers' Boys (The Grand), and Elton John and Tim Rice's Aida (HCT). Sean works as an administrator and associate instructor for The School of Dance at the University of Utah. Originally from Pennsylvania, Sean has a Master of Arts in Arts Administration from Southern Utah University and earned his undergraduate degree from Penn State University. Many thanks to the entire SLAC family for trusting me with this role. Thank you to Adison for all of the love and support as I took this on. And thanks to you for coming and supporting locally produced art. Enjoy the show!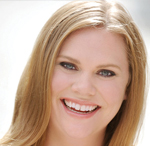 Kelsie Jepsen
KELSIE JEPSEN* (Debbie) is delighted to be back at SLAC! Past SLAC credits: SLACabaret '21 (Caren/Pioneer Lady), Saturday's Voyeur (SV) 2012 (Mormella), SV 2011 (Carl Dwimmer), SV 2009 (Lollypopper/Freebie Sister), and Sam I Was (Death). Additional select Utah credits: Saturday's Voyeur Roadshow '21, Reefer Madness (Egyptian), School House Rock (The Grand). Select NYC credits: Henry V (Mistress Quickly, Constable of France, etc.), Titus Andronicus (Lucius, Valentine, Titus), In a Tilted Place (Ella, Little Sister, Girl), Undone (Ensemble) directed by Claybourne Elder. Select credits at the Tony Award-Winning Minneapolis Children's Theatre: The Magic Mrs. Piggle Wiggle (Mrs. Moohead/Russell/Crankminor), Seussical (Cat in the Hat, Bird Girl), Broadway playwright Lisa D'Amour's World Premier of Tale of a West Texas Marsupial Girl (Ms. Pennywhistle), Antigone (Antigone), and The Big Friendly Giant (The Queen of England). Film work: Brown Fish (Shirley). AEA member. BFA from the University of Utah ATP Program. Awards: Most Original Film Award – Blackbird Film Festival (Brown Fish), Arty Award – Saturday's Voyeur (Carl Dwimmer), Arty Award – Saturday's Voyeur (Lollypopper), Best Actress Award from Desert News – I Oughta Be in Pictures (Libby Tucker). Kelsie is also honored to be awarded with the 2022 Individual Artist Fellowship from Utah Arts and Museums.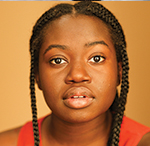 Wendy Joseph
WENDY JOSEPH (Understudy) started with SLAC last year in #SLACabaret. She later understudied in Four Women Talking about the Man Under the Sheet and then starred as Piggie in Elephant & Piggie's: "We Are in a Play!", the kid's show at SLAC. She also acted in a fall Hallmark movie, Love at the Pecan Farm, which was a dream come true as a raging Hallmark movie fanatic. Now doing her fourth show with SLAC, she is excited to revisit old friends and colleagues and to build on those relationships.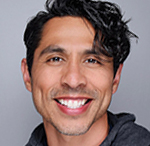 Tito Livas
TITO LIVAS* (Dorian) is looking forward to sharing the stage with this amazing cast and crew. Other past SLAC shows: Mercury, Saturday's Voyeur, Romeo and Juliet In a Bar, and Climbing with Tigers. At Pioneer Theatre he just finished playing the role of Eugene in Fireflies and he's also been in PTC's staged readings of In the Heights and Dirty Rotten Scoundrels. He's been a principal singer for Princess Cruise Lines debuting a brand new show by Wicked creator Stephen Schwartz called The Secret Silk, and has performed with Holland America, the Idaho Shakespeare Festival, the National Theater for Children, Walt Disney World, Utah Opera, and The Public Theatre in NYC. He can be seen on Hallmark and Lifetime in several films, most recently the Sister Swap films, and Picture Perfect Holiday.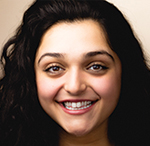 Niki Rahimi
NIKI RAHIMI (Trudy) is thrilled to be returning to SLAC where she was last seen in #SLACabaret 2021 (Narrator). Niki recently graduated from the University of Utah's Musical Theatre program and will continue to pursue her minor in Middle Eastern studies over the next year. She was most recently seen in Hello Dolly (Ernestina) at Pioneer Theatre Company, Illyria (Maria), and The Bookclub Play (Jen) both at the University of Utah. She would like to thank her friends and family for their unwavering support, as well as the cast, crew, and creative team for all of their hard work. Enjoy the show!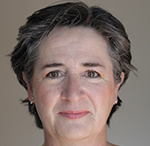 Sarah Shippobotham
SARAH SHIPPOBOTHAM (Abe) is an actor, dialect coach, intimacy consultant, and Professor in Acting, and Dialects at the University of Utah. Sarah trained as an actor at The Welsh College of Music and Drama in Wales before gaining a Postgraduate Diploma in Voice Studies from Central School of Speech and Drama in London. Acting credits in Utah include: Eleanor Duchess of Gloucester in Henry VI parts 2 and 3; The Duchess of York in Richard III; Lychorida and The Bawd in Pericles; and The Abbess in The Comedy of Errors for The Utah Shakespeare Festival; Beth in Tribes for Salt Lake Acting Company; Mrs. Shears/Mrs. Gascoyne in The Curious Incident of the Dog in the Night-time, Free Newspaper Woman/Ensemble in King Charles III, Anne Putnam and Sarah Good in The Crucible for Pioneer Theatre Company; and The Syringa Tree, an award-winning one-woman show, playing 20 different characters. Dialect/Voice coaching credits include eighteen seasons with the Shaw Festival (Canada), over 25 shows for the Pioneer Theatre Company, and shows for Salt Lake Acting Company including Passing Strange. 2011/12 Sarah spent 7 monthsin New Zealand working as a Dialect Coach on The Hobbit films.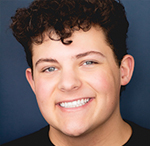 Caden Tudor
CADEN TUDOR (Understudy) is thrilled to be making his SLAC debut with this hilarious production. He is a recent graduate from the musical theatre program at the University of Utah. He was most recently seen in Hello Dolly! (PTC) and Something Rotten! (PTC). Recent credits include Floyd Collins (Babcock), Songs for a New World (Babock), and Curtains. Hi mom and dad, love you guys!! :D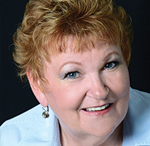 Annette Wright
ANNETTE WRIGHT (Cheshire Cat) has been acting in almost every theatre around SLC since 1989. Recent credits at SLAC include A Doll's House, Part 2, Saturday's Voyeur (2019), A Funny Thing Happened on the Way to the Gynecological Unit..., Saturday's Voyeur (2016, 2017), and Bloody Bloody Andrew Jackson. She loves to act in films and TV as well: you'll see her in a handful of Hallmark movies, including I'm Not Ready for Christmas, Christmas Land, and Sharing Christmas. This Christmas you can see her in the Vince Vaughn movie Christmas with the Campbells as well as Villains Incorporated.
EMILIO CASILLAS (Playwright) is a theatre maker originally from San Diego, now based in Utah. Emilio is passionate about contemporary opera, telling queer and latine stories, and fostering collaboration across performance mediums. Emilio is the Performing Arts Production Manager at Westminster College, his alma mater, and serves as the Artistic Director of the Classical Greek Theatre Festival, Recent directing credits include a reading of Steve Yockey's Sleeping Giant at Salt Lake Acting Company, The Christians, and Man and Moon with Good Company Theatre, Perdida at the Grand Theatre, and Prometheus Bound with the Classical Greek Theatre Festival. As assistant director, Emilio worked on Titus Andronicus at Pinnacle Acting Company, A Streetcar Named Desire at the Grand Theatre, Utah Opera's productions of The Long Walk, Gianni Schicchi, Pagliacci, The Little Prince, and Silent Night. Recent scenic design credits include La Bohème, L'elisir d'amore, and A Little Night Music for Westminster Opera Studio as well as The Christians and Eurydice at Good Co. Theatre. Over the summer, Emilio will be directing an opera double bill for Opera Contempo and NEXT Ensemble before heading to Novafeltria, Italy with La Musica Lirica, an opera training program. In the fall, he will direct the premiere of Steve Yockey's new play, Sleeping Giant, at Salt Lake Acting Company.
OLIVIA CUSTODIO (Playwright) is pleased as punch to bring you SLACabaret: Down the Rabbit Hole. She has appeared on the SLAC stage in #SLACabaret 2021, Saturday's Voyeur, Streetlight Woodpecker, Art Dog, I'll Eat You Last, and numerous readings. You may have seen her other short plays–Driver's License, Please, and Bombastic Blue– at Plan-B Theatre Company. Olivia would like to thank all those who supported her writing endeavors over the years including Jerry and the Theatre Artists of Color Workshop at Plan-B, Julie Jensen, her sister Isabel, and of course, her parents who often ask, "Where do you come up with this shit?!" Being an introvert who writes parodies to pop songs in your room as a child pays off, kids! Thank you to Cynthia for the absolute trust, to Emilio and his brilliance, and to Mike for his just okayness. Love to Trevor and his unwavering support. www.oliviacustodio.com
MICHAEL G. LEAVITT (Music Director) is in his 7th year as music director for the summer show at SLAC. Currently, Michael teaches at Texas State University as the Music Director for Opera Studies. Michael composed a new 1 act opera setting of Charles Dickens' A Christmas Carol that won 1st place at the NOA, Division IV national competition. Michael is a highly sought-after collaborative pianist. Michael has conducted opera productions at the University of Utah, Westminster College, Utah Valley University, and the Utah Vocal Arts Academy. As the associate conductor, Michael worked with Tony award-winning soprano Audra McDonald for the Hale Center Theater Orem's 110 In the Shade production. In addition, Michael has been the pianist, music director, and conductor for many musical theater and opera productions, including Die Fledermaus, Le Nozze de Figaro, Smokey Joe's Cafe, Oklahoma, Aida, Guys and Dolls, and many more.
NICK FLEMING (Guitar) is thrilled to join the SLACabaret band marking his fifth year with Salt Lake Acting Company's summer show. Outside of SLAC, you can catch him playing with his band, Wicked Bears. Find them on Spotify or Apple Music.
SPENCER KELLOGG (Saxophones) is extremely happy to be performing again with Salt Lake Acting Company! Spencer is a multi-instrumentalist specializing in the woodwind families and the guitar families. During the academic year, Spencer works at the McKay Music Library in the School of Music at the U of U.
MICHAEL FRANCIS (Projection Designer) is an actor, director, musician, and visual artist. Apart from his contributions to the stage, Michael's work spans discipline and genre ranging from devised installations to game design. A staunch advocate of arts education, he teaches acting in his private studio and as a visiting instructor around the United States. MWDFrancis.com
JORJI DIAZ (Asst. Choreographer) is an artist based in Salt Lake City known for her talents in acting, dancing, choreographing, and modeling. Over the years you may have seen her in films/shows like High School Musical: The Musical: The Series, The Mistle Tones, Den Brother, and Daddy Day Camp. Jorji received her BFA in Modern Dance Teaching from the University of Utah in 2020 and currently is a Company member for Stephen Brown Dance Company. In 2018 Jorji had the pleasure of playing Daisy in Salt Lake Acting Company's world premiere of Silent Dancer and is honored to be back at SLAC assisting choreography alongside Cynthia Fleming. When Jorji isn't acting or dancing you can find her teaching at Tanner Dance, oil painting, pole dancing, practicing yoga, and tending to her three cats.
ADRIANA LEMKE (Intimacy Coach) is an SLC based theatre-artist and movement professional. Previous Salt Lake Acting Company productions as fight director include Surely Goodness & Mercy, The Wolves, and HIR. Most recently, she was intimacy director for Head Over Heels (The Grand Theatre) and Man and the Moon (Good Company Theatre). Other fight direction credits include At the Bottom (Pinnacle Acting Company), Ion (The Classical Greek Theatre Festival), Twelfth Night (Salt Lake Shakespeare) Julius Caesar (UofU), Hamlet (Sun Valley Shakespeare).
JESSE PORTILLO** (Lighting Designer) is a lighting designer based in Los Angeles, and an Assistant Professor of Theatre at Cal Poly Pomona. Previous SLAC credits include SLACabaret 2021, Pete The Cat, Saturday's Voyuer, Climbing with Tigers, and Harbur Gate . Additional credits include productions for Pioneer Theatre Company, Arizona Broadway Theatre, Utah Festival Opera and Musical Theatre, Ancram Opera House, LOOK Musicals, New Century Dance, Repertory Dance Theater, Samba Fogo, PURE Theatre, Mobile Opera and Plan-B Theatre Company. He holds an MFA from Indiana University, and has previously served on the faculty of the University of Utah and the College of Charleston. He is a member of United Scenic Artists Local 829, and an active member of the United States Institute for Theatre Technology, where he is the Associate Commissioner for Lighting Design and Technology. He is a founding member of La Gente: The Latinx Design Network, and works to make all aspects of live entertainment more diverse, equitable and inclusive by deploying anti-racist approaches in all aspects of his work.
DANIEL JACOB HILL (Wig Designer) A native to Salt Lake City, Utah Daniel's career as a hairdresser began in 2008. His expertise behind the chair created opportunities for him to work backstage at New York Fashion Week, Sundance Film Festival, and Ballet West. Daniel began working with Utah Opera in 2012 as an assistant to the chorus members, where he slowly worked up to concluding his time with the company as a Wig and Makeup Designer. Currently working full time as a stylist at Shear Excellence Salon, it's been some time since working in the theatre, but he is thrilled to be a part of SLAC. Utah Opera credits: Wig and Makeup Designer, The Long Walk (2017); Wig and Makeup Co-designer, Don Giovanni (2017); Wig and Makeup Designer, La Boheme (2017); Wig and Makeup Artist, Moby Dick (2018). SLAC credits: Wig and Makeup Designer, Passing Strange (2022).
ERIK REICHERT (Props Designer) This Erik's fifth show at SLAC as the properties designer. Previous shows include Passing Strange,Egress, Elephant & Piggie, and Four Women Talking About The Man Under The Sheet. He also designed the sets for Elephant & Piggie, Stag's Leap, The Wolves, The Dance and the Railroad and A Dolls House, Part 2, was the assistant set designer on form of a girl unknown. He currently works as the Construction Supervisor at SLAC.
KENNY RICHES (Video Director) was born in Toyota City, Japan; raised in Salt Lake City, Utah; and currently resides in Miami, Florida. His 2015 feature film, The Strongest Man, premiered at the Sundance Film Festival, and his latest feature film, A Name Without A Place, will be released summer 2021. His producer credits include My Heart Can't Beat Unless You Tell It To (2020, Tribeca Film Festival), and Sanzaru (2020, Slamdance Film Festival). He co-founded The David Ross Fetzer Foundation (The Davey Foundation), a grant-giving organization for filmmakers founded in memory of David Fetzer. He is a partner in the film production company, Dualist.
HEIDI ORTEGA (Costume Designer) is an Associate Professor of Costume Design at Murray State University in Murray KY. She holds degrees from Westminster College, Humboldt State University and Virginia Commonwealth University. She has been designing for almost 30 years across the US, and in Beijing China. She loves coming back "home" each summer and being a part of SLAC! A few of her favorite shows over the years include: Hair (Egyptian Theatre), A Midsummer Night's Dream (YouTheatre at Egyptian Theatre Co.), Antigone (Traveled in KY and IN), Volume Of Smoke (World Premiere), A Flea In Her Ear, Smash, An Evening Of Dario Fo & Franca Rama. She couldn't do it without the love of her wonderful husband Daniel and the joy she gets from her delightful children. Thank you Mica and Guadalupe for always giving me hugs when I need them!
EMILY CHUNG (Sound Designer) is a local sound designer and audio engineer. She graduated with a BFA from the University of Utah and now works at theatres across Salt Lake City. Recently, she worked at Pioneer Theatre Company as the assistant sound designer for Something Rotten and the audio engineer for Fireflies. Currently, she does work as the editor and sound designer for the podcast Cyberpunk: Tales from the Oasis. Past credits at Salt Lake Acting Company include sound designing SLACabaret 2021 and Four Women Talking About the Man Under the Sheet. She is very excited to be back at SLAC and working with everyone here.
GAGE WILLIAMS** (Set Designer) previously Pete the Cat, Pinkalicious, Mercury, Hand To God. THEATRE: Idaho Shakespeare, Great Lakes Theatre Festival, Lake Tahoe Shakespeare Festival, Actors Theatre of Phoenix, Childsplay, Pioneer Theatre Company, and Utah Opera. TELEVISION: ABC, CBS, NBC, FOX, HBO, MTV, VH-1, ESPN, and DISNEY. CableACE award for Art Direction on the Showtime film Mastergate. Prague Quadrennial Design Expo '95,'99,'16. World Stage Design '22. The 2016 United States Institute for Theatre Technology conference in SLC included a retrospective of his theatre design work. He is a Professor of Theatre in the Department of Theatre at the University of Utah where he served as department chair from 2009-18.
MARTINE KEI GREEN-ROGERS (Dramaturg) is the Dean of the Theatre School at DePaul University. Her dramaturgical credits include: Fences and One Man, Two Guvnors at Pioneer Theatre Company; Sweat at the Goodman; productions of Radio Golf, Five Guys Named Moe, Blues for an Alabama Sky, Gem of the Ocean, Waiting for Godot, Seven Guitars, The Mountaintop, and Home at the Court Theatre; Hairspray, Book of Will, Shakespeare in Love, Unison, Hannah and the Dread Gazebo, Comedy of Errors, to Kill a Mockingbird, The African Company Presents Richard III, A Midsummer Night's Dream, and Fences at the Oregon Shakespeare Festival. She has also worked with NNPN and the Great Plains Theatre Conference.
JENNIE SANT* (Production Stage Manager/Production Manager) has been at Salt Lake Acting Company for over 10 years. During that decade she has stage managed over 30 shows, including NPSS readings and SLAC's Playwrights Lab. She is pleased to be working on SLACabaret 2022. Previous shows include Passing Strange, Egress, Elephant & Piggie's "We are in a Play!", SLACabaret 2021, and Alabaster. Upcoming shows include Sleeping Giant and Hairy & Sherri. Other credits include Gold Mountain (Golden Spike 150), Thriller (Odyssey Dance Company), Wonderland and Princess Wendy (The Petite Palace), Annie (COPA Theatre), Next To Normal, Les Misérables, The Producers, Paint Your Wagon, Doubt, A Midsummer Night's Dream, The Foreigner, and Vertical Hour (Pioneer Theatre Company). She has also worked for Salt Lake Shakespeare and Utah Contemporary Theatre.
DEE-DEE DARBY-DUFFIN* (Asst. Stage Manager) the idiom "Trial by fire is a test of one's abilities to perform well under pressure" and being on the opposite side of the stage as ASM is exactly that. Past SLAC production credits include (Assistant Director) Surely Goodness and Mercy. SLAC acting credits include Passing Strange, Mercury, and The Overwhelming. Other acting credits include Caroline or Change, Doubt, [title of show], Mama, Nothing Personal, The Third Crossing, Slam 2012, Crowns, 1940's Radio Hour, You Can't Take It With You, Women of Lockerbie, Lady Day at Emerson Bar and Grill, Well. Holiday Time with The Odette's, Fences, Vagina Monologues, For Colored Girls who Have Committed Suicide When The Rainbow Is Enuf, The Exonerated, Hairspray, Civil War, Annie and Big River. Dee is also an accomplished jazz vocalist and playwright.Thank you Jennie and Cynthia for taking the chance on me. I am beyond excited.
PORTER LANCE (Asst. Props Designer) is delighted to be making his SLAC debut! Originally hailing from Texas, he currently resides in Ogden, UT, where he is studying technical theatre at Weber State University. His past design work includes The Importance of Being Earnest, Something's Afoot, and In Pieces: A New Musical at Weber State University.
DAVID DECAROLIS (Asst. Lighting Designer) is a third year lighting design candidate at the David Geffen School of Drama. His past design credits include Love's Labour's Lost (Isman Theatre), The Hedgehog's Dilemma (Yale Cabaret), form of a girl unknown (SLAC). David has assisted on Saturday's Voyeur, Three Little Pigs (SLAC), Today Is My Birthday (Yale Reparatory Theatre), Seize the King (The Classic Theatre of Harlem). He would like to thank his parents, Emily, and Erin. @thedecarolis
CYNTHIA FLEMING (Executive Artistic Director) has been on the administrative staff at Salt Lake Acting Company since 1998. During this time, she has overseen multiple departments including Marketing, Communications, Development, Production, and Audience Services. In 2015, Cynthia was named to her current role as Executive Artistic Director. Prior to arriving at Salt Lake Acting Company, Cynthia performed in the Broadway, National, and International companies of the original run of A Chorus Line, directed by Michael Bennett. Cynthia remains a working artist in the theatre and continues to direct and choreograph works both at SLAC and elsewhere. Those credits include SLACabaret 2021, Silent Dancer, Saturday's Voyeur (16 years as Choreographer, 7 as Director/Choreographer), Bat Boy, Bloody Bloody Andrew Jackson, as well as guest directing the MFA Playwrights' Workshop—a partnership with the Kennedy Center's American College Theatre Festival, Stanford University, and the National New Play Network. She has also served as a visiting professor for the University of Utah's Musical Theatre program. Outside of her theatre-related pursuits, Cynthia is proud to serve SLAC and its mission to engage and enrich the community through brave, contemporary theatre.
SALT LAKE ACTING COMPANY (SLAC)'s mission is to engage and enrich the community through brave, contemporary theatre. Founded in 1970 by Edward Gryska, SLAC is a not-for-profit 501(c) 3 professional theatre dedicated to producing, commissioning, and developing new works and to supporting a community of professional artists. SLAC has been nationally recognized by the Shubert Foundation, the National Endowment for the Arts, the Pew Charitable Trusts, and the Edgerton Foundation, among others. SLAC operates under an SPT Actors Equity Association contract and is a proud member of the National New Play Network (a national alliance of nonprofit professional theatres that champions the development, production, and continued life of new plays). For more information, visit SaltLakeActingCompany.org.
Actors' Equity Association ("Equity"), founded in 1913, is the U.S. labor union that represents more than 51,000 professional Actors and Stage Managers. Equity fosters the art of live theatre as an essential component of society and advances the careers of its members by negotiating wages, improving working conditions and providing a wide range of benefits, including health and pension plans. Actors' Equity is a member of the AFL-CIO and is affiliated with FIA, an international organization of performing arts unions. #EquityWorks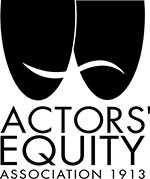 * Member of Actors' Equity Association, the Union of Professional Actors and Stage Managers in the United States.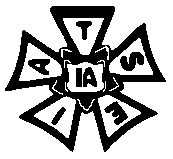 ** Lighting and Costume Designers are represented by United Scenic Artists Local USA 829 of the IATSE.
---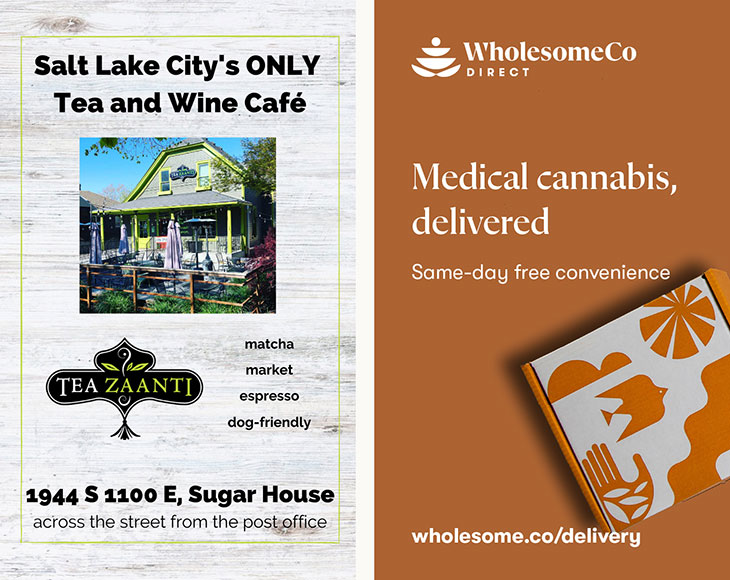 ---