Who's Who
Who's Who
---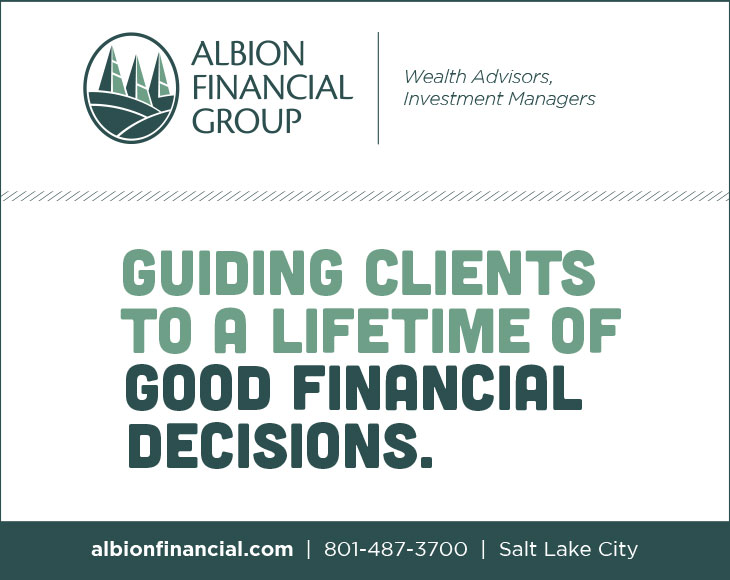 Ad
---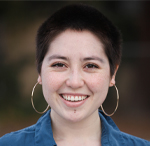 Kimi Handa Brown
KIMI HANDA BROWN (Understudy) Graduated last year from the University of Utah with their BFA in Musical theater and has spent the last year exploring and creating different varieties of art. After performing online in Bluebeard and Cocaine Triptych at the GSLFringe Festival 2020, they acted in SLAC's Online season in sketches like *BLEEP and ONLINE. After that, they appeared in The Journey of the Noble Gnarble with UTheater, had their play "Daddy Issues" kick of SLAC's New Play Sounding Series, performed their poetry and writings for the Utah Women's Narratives at the Gender-Based Violence Consortium, and now has spent the last few months writing and acting in their new play, Manic Pixie Nightmare, produced by CometSweeper Theater, that premiered in August at the GSLFringe Festival 2021! While creating that piece, they have been working with Standby for Places on producing another one of their works, Shakespearean Support Group that will be available on streaming platforms this fall. Jumping from acting to writing to film to song has been such a gift during the past year, and if you would like to keep following, find me on Instagram @kimilawls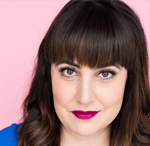 Olivia Custodio
OLIVIA CUSTODIO* (Caren, Pioneer Lady) has appeared on the SLAC stage in three iterations of Saturday's Voyeur, Elizabeth in Streetlight Woodpecker, the Museum Director in Art Dog, as the understudy for Sue Mengers in I'll Eat You Last, and various roles as a part of the New Play Sounding Series. You may have seen her elsewhere in town as The Lady of the Lake in Spamalot (Grand Theatre), Ana in Burn (Sackerson), and on KUER as a part of Plan B's Radio Hour. A budding playwright, Olivia's one-act play, Driver's License, Please received its premiere at Plan-B Theatre and her digital short, If It's Good Enough For Costco premiered as a part of SLAC's digital shorts series. A lover of all things comical, Olivia studied improv at The Second City in Chicago and hopes to one day get famous for being David Duchovny's much younger girlfriend. Olivia holds a BFA from Carnegie Mellon University and a Masters in Music from the University of Utah, and is a member of Actors' Equity Association.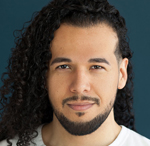 Pedro Flores
PEDRO FLORES (Airport Worker, Understudy) is immensely happy to be making his debut on Salt Lake Acting Company's stage. You may recognize him for his various roles and work with Good Company Theatre as Sonny in In the Heights and Narrator in Catharsis II. Mr. Flores is also a final year student at Weber State University, where he will be earning his BA in Theatre Arts, his emphasis being Acting and Directing. His original short play, Mutant Space Tigers, was featured in Region 8's Kennedy Center American College Theatre Festival earlier this year to great acclaim. Pedro would like to thank everyone who has helped him get to where he is today. With special thanks to his Mother.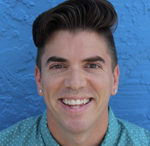 Michael Hernandez
MICHAEL HERNANDEZ* (Hudson, Jen Shah) is thrilled to be making his SLAC debut this summer! The adventures of the pandemic brought him back to Utah after performing at Walt Disney World and Seaworld in Orlando. You can also catch him dancing in The Viva La Diva show here in SLC throughout the year. He has performed at many local theatres, as well as Lagoon and toured internationally with Disney Live stage productions. Welcome back to the theater!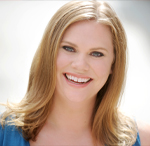 Kelsie Jepsen*
KELSIE JEPSEN* (Understudy - Caren, Pioneer Lady) is thrilled to be back at Salt Lake Acting Company! Previous SLAC credits: Saturday's Voyeur 2012 (Mormella), 2011 (Carl Dwimmer), and 2009 (Lollypopper/Freebie Sister, etc.), Sam I Was (Death). She recently moved back to SLC after living in NYC for the past 10 years. Select NYC credits: Henry V (Mistress Quickly, Constable of France, etc.), and Titus Andronicus (Lucius, Valentine, Titus, etc.) with The Shakespeare Forum, In a Tilted Place written by Troy Deutsch, Undone directed by Claybourne Elder. She also spent time in Minneapolis, MN with the Tony Award Winning Children's Theatre. Credits include Magic Mrs. Piggle Wiggle (Mrs. Moohead/Russell), Seussical (The Cat in the Hat, Bird Girl), Tale of a West Texas Marsupial Girl (Ms. Pennywhistle, World Premier by Broadway playwright Lisa D'Amour), Antigone (Antigone), and The Big Friendly Giant (The Queen of England). Select Utah credits: Reefer Madness (Egyptian), School House Rock (The Grand), I Oughta Be in Pictures directed by Lane Richins, My Big Fat Utah Wedding, and Nutcracker Men in Tights (Desert Star Playhouse). When Kelsie isn't on stage she works as a Body Acceptance Coach. Find out more at embodyloveworkshop.com or on Instagram @iamkelsiejepsen. BFA University of Utah ATP Program. Member of AEA.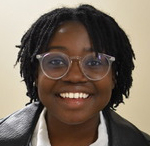 Wendy Joseph
WENDY JOSEPH (Airport Worker, Understudy) This is Wendy's first live performance with Salt Lake Acting Company. Earlier this year, she appeared as the Reader for Harry & Sherri in SLAC's Digital New Play Sounding Series. Her most recent works include Peter and the Starcatcher as Smee and Elizabeth Eckford and Society in The Patriot Act, a student directed one act of Layton High Acting Company for which she was named Best Actress in the region. In her free time, Wendy enjoys eating as much junk food as humanly possible, and getting into laughing fits with family. She also spends far too much time watching Hallmark movies, and just appeared in Hallmark's new film Love on the Pecan Farm. An actual dream come true!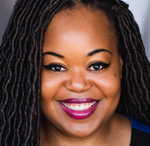 Mack
MACK (Nia, Mary Cosby) Deloris Van Cartier - Sister Act The Musical, Marie/ Fairy Godmother - Cinderella, Ursula - Disney's The Little Mermaid, Oda Mae Brown - Ghost: The Musical, Medda Larkin - Disney's Newsie, Motor Mouth Maybell - Hairspray. Featured soloist for jazz trombonist Delfayo Marsalis.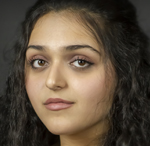 Niki Rahimi
NIKI RAHIMI (Narrator, Jazz Player, Meredith Marks, Linda Buenavista) is thrilled to be making her SLAC debut. Niki is from Salt Lake and will be a senior in the University of Utah's Musical Theatre Program this upcoming fall. Her most recent shows include Macbeth (Donalbain/Lady Macduff) and Tartuffe (Assistant Director). Niki would like to thank her family and friends for their endless support as well as Cynthia Fleming and the marvelous cast and crew for all their hard work. Niki is overjoyed to see the return of live theatre and feels very fortunate to be a part of #SLACabaret.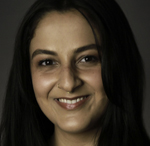 Mina Sadoon
MINA SADOON* (Passenger, Olympian, Jazz Soloist, Girl A-Hole, Lisa Barlow) is so excited to FINALLY be on stage with SLAC and all the people she loves in #SLACabaret. She was a part of the SLAC Digital Shorts this summer, but is so grateful it is safe enough to be able to make art in person! This summer, she focused on activism work in Salt Lake City and wants to encourage you to get involved with your community! Mina graduated with her BFA at Westminster College in 2020. She was previously in Freaky Friday at Hale Center Theatre, and has worked with both Wasatch Theatre Company and Plan-B in the past. She is also signed with TMG and is excited for what the future holds!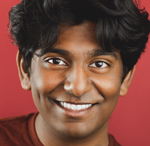 Aathaven Tharmarajah
AATHAVEN THARMARAJAH (Kavin, Andy Cohen, Jazz Player, Airport Worker) is ecstatic to be in his first production at SLAC! Previous theatre credits include Ren in Footloose (Ziegfeld Theater), Joe in Cocaine Triptych (Open Door Productions), Laertes/Antony in When Shakespeare's Ladies Meet (Open Door Productions), Ensemble in Strictly Ballroom The Musical (Hale Centre Theatre), and Ensemble in Freaky Friday (Hale Centre Theatre). Aathaven was also a featured vocalist at the Equality Utah Allies Gala 2019 featuring Billy Porter. He is going into his senior year at the University of Utah's Musical Theatre Program and will graduate in May 2022. Hope you enjoy the show!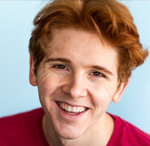 Matthew Tripp
MATTHEW TRIPP (Passenger, Lou, Kennedy Jordan, Guy A-Hole, Olympian, Heather Gay) is so excited to get another shot at appearing on the SLAC stage! Matthew was previously cast in Saturday's Voyeur in 2019 before getting mono and having to be replaced. He was also cast in Saturday's Voyeur in 2020 before the pandemic led to its cancellation. He's hopeful that the third time's the charm! Recently, Matthew appeared in the student-directed online musical Human at the University of Utah, and he also appears in the web series Theatrics Online.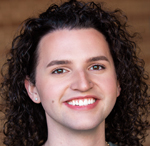 Jae Weit
JAE WEIT* (Parker-Avery, Whitney Rose) is a trans non-binary artist and activist currently located in Salt Lake City. They earned a BFA in Musical Theatre Performance from the University of Utah in 2020. Jae is constantly finding inspiration in the never ending growth and change experienced in all aspects of life and thrilled that they have the opportunity to share that through their art. They have most recently been seen in a variety of digital theatre experiences throughout the pandemic, and they are more than ready to be back at Salt Lake Acting Company following performances in Pete The Cat and Saturday's Voyeur. To keep up with what Jae is doing on the stage, for the screen, and in recording follow them @jaeweit on all the social medias!
MARTINE KEI GREEN-ROGERS (Co-writer) is currently the Interim Dean of the Division of Liberal Arts at the University of North Carolina School of the Arts, Past President of the Literary Managers and Dramaturgs of the Americas, and the Fellowship Associate at the Playwrights' Center. Her directing credits include: Alabaster at Salt Lake Acting Company, The Brothers Size for the Ancram Opera House, and Sender at Denizen Theatre. As a dramaturg, Martine has worked for companies such as The Goodman, The Oregon Shakespeare Festival, Court Theatre, Round House Theatre, and Marin Theatre Company. She is also the stage adaptor of Jason Reynolds' book Long Way Down which premiered at the John F. Kennedy Center for the Performing Arts in 2018.
AARON SWENSON (Co-writer) has seen SLAC as a second home since Saturday's Voyeur 1998, and he is thrilled to be back with family for #SLACabaret. In addition to writing, acting, and working in costume design/wardrobe for stage and screen, Aaron is the Marketing and Communications Coordinator for the Department of Theatre at the University of Utah, and frequently designs show art/graphics for Plan-B Theatre. Acting credits: Buyer and Cellar, The Food Chain (Pygmalion), Hedwig and the Angry Inch (Plan-B Theatre), Bat Boy: the Musical, Saturday's Voyeur, Tiny Kushner (SLAC). Costume Design: The Rocky Horror Show ft. Will Swenson, Two Dollar Bill (Pioneer Theatre Company); Hedwig and the Angry Inch, Booksmart, One Big Union (Plan-B Theatre); Nine Dragons, There's a Monster in My Closet, The Dinosaur Musical (Youth Theatre at the U); Assassins, Tick…Tick…Boom! (Dark Horse Company Theatre); Snatchers S3 (Stage13). Film/TV Wardrobe/Styling: Valley of the Gods (dir. Lech Majewski), Hereditary (A24, dir. Ari Aster), Andi Mack S1-3 (Disney Channel), High School Musical: The Musical: The Series, S1-2 (Disney+).
AMY WOLK (Co-writer) is a performer, writer, host, director, and singer based in New York City. Her most recent cabaret show, Hungry Like the Wolk played an extended run at both The Duplex and Don't Tell Mama. A 4-time MAC Award winner, she was the recipient of the 2014 Bistro Award for Outstanding Musical Comedy for her show A Wolk on the Wild Side. Amy has won 2 MAC (Manhattan Association of Cabarets) Awards for her cabaret performances, including the 2011 MAC for Musical Comedy, and the 2004 MAC Award for Best Female New York Debut for her show Different For Girls. She was also named one of the best in cabaret by ShowBusiness Weekly. A graduate of NYU's Tisch School of the Arts/CAP21, Amy has appeared in shows at The Duplex, Don't Tell Mama's, The Metropolitan Room, The Laurie Beechman Theatre, and Town Hall in New York, as well as at Davenport's in Chicago. Her fifth solo show, Amy Wolk Sings Bette Midler's Divine Madness was a hit in the Under the Covers series at Don't Tell Mama, and received 4 stars in Next Magazine. Amy is also a cabaret director, having directed shows for many performers, including Gerard Salvador (Mamma Mia), Matthew Marks (The Book of Mormon), and Tony-Award winner Nikki M. James. Amy is the co-producer and host of the cabaret series Friends With Benefits, which has raised over $15,000 for Broadway Cares/Equity Fights AIDS. With collaborator William TN Hall, she hosts and directs the series Puttin' On the Brits, and wrote "The Brit Song" which won both the Dirty Little Songs contest and the MAC Award. Other songs include the MAC-nominated "Hey, Hey, It's Ok" (written with Lorinda Lisitza) and "The Ladies Who Tony", written for Nikki M. James. With collaborator Nikki M. James, Amy is the creator, producer, and MAC-Award winning host of I Only Have Lies For You, a new live game show that pits Broadway panelists against each other in a lying contest. It can be heard as a podcast, and is also being played live at home on Facebook until the world goes back to normal.
MICHAEL G. LEAVITT (Music Director) is a native of Las Vegas, NV, has performed worldwide as a pianist, band director, and conductor. Recently, Michael composed a new 1 act opera setting of Charles Dickens' A Christmas Carol that won 1st place at the NOA, Division IV national competition. Michael has been the music director for Salt Lake Acting Company for the past six years. Michael is a highly sought-after collaborative pianist. Michael has conducted opera productions at the University of Utah, Westminster College, Utah Valley University, and the Utah Vocal Arts Academy. As the associate conductor, Michael worked with Tony award-winning soprano Audra McDonald for the Hale Center Theater Orem's 110 In the Shade production. In addition, Michael has been the pianist, music director, and conductor for many musical theater and opera productions, including Die Fledermaus, Le Nozze de Figaro, Smokey Joe's Cafe, Oklahoma, Aida, Guys and Dolls, and many more.
JULIE SILVESTRO (Assistant Music Director) is excited to be back behind the piano after appearing on the SLAC stage in Saturday's Voyeur 2019. A native of Maryland, she has been performing, directing, music directing, and teaching in Utah for almost 15 years, and has a BA in Musical Theatre from Weber State University. Julie currently works as a pianist for the U of U Theatre Department, and will appear on stage next in The Secret Garden at HCT. Thanks to Cynthia and Mike for bringing me back!
JORDAN MARIA (Choreographer/Assistant Director) was born in Charleston, South Carolina. She attended Charleston County School of the Arts as a dance major. During that time, she trained extensively at Just Dance, Charleston Dance Institute and Dance FX. She has also performed in the Columbia City Ballet's Nutcracker and Dracula. Jordan began performing with Moranz Entertainment in the spring of 2012 in You're the One I Want and is entering her fourth consecutive season with Moranz Entertainment. Jordan has recently been fortunate enough to be seen performing with Annex Dance Company, Charleston Dance Project, Dance Matters, and now Dance Lab's The Club. Jordan has performed with artists such as Pauletta Washington and The Charleston Pops. Jordan is a recent graduate of The College of Charleston, double majoring in Dance and Theatre, with lightning concentration. Through this program she has performed historical works such as Doris Humphrey's Soaring, Bob Ivy's Tarantella, and Pearl Primus' Strange Fruit which was performed locally and nationally for The College of Charleston. During the summer of 2019 she received a summer research grant from the college in order to work as the Assistant Lighting Designer for the Salt Lake Acting Company. Jordan has been working on videos in order to inspire a new form of artistry in collaboration with storytelling and dance. You can see her in- Gino Castillo's video Cha Cha Charleston. As well as Glory Comes with music from the motion picture Harriet; Selah with music from Kanye West; and Freedom with Music by Ranky Tanky. Jordan has debut work with Grammy Winning band Ranky Tanky, the multiple award-winning poeture Marcus Amaker, Wade Davis a "World Renowned Cellist" -CNN, and Yuhas and Dancers. This summer Jordan headlined Charleston's first Juneteenth Festival as a solo artist. and is working on new solo productions. Jordan is excited to be working as the Choreographer and Assistant Director for #SLACabaret. Instagram @jordanmaria_art
MICHAEL HOREJSI (Set Design) is an Associate Professor in the Performing Arts Design Program in the Department of Theatre at The University of Utah. He has an MFA in Design and Technical Theatre from The University of Minnesota. Michael is happy to be designing again for SLAC, where he has done various Scenic, Lighting, and Media designs beginning with 2016's Saturday's Voyeur. He has extensive National and International Touring experience with Arena and Theater Shows, as well as sporting spectaculars such as The NBA All Star Jam Session, and The USA Swimming Olympic Trials. Michael has worked as a technician, artisan, and designer for theatres including; Oregon Festival of American Music, The Guthrie Theatre, The Milwaukee Repertory Theatre, American Players Theatre, The Great American History Theatre, and others.
HEIDI ORTEGA (Costume Design) is an Associate Professor of Costume Design at Murray State University in Murray KY. She holds degrees from Westminster College, Humboldt State University and Virginia Commonwealth University. She has been designing for almost 30 years across the US, and in Beijing China. She loves coming back "home" each summer and being a part of SLAC! A few of her favorite shows over the years include: Hair (Egyptian Theatre), A Midsummer Nights Dream (YouTheatre at Egyptian Theatre Co.), Antigone (Traveled in KY and IN), Volume Of Smoke (World Premiere), A Flea In Her Ear, Smash, An Evening Of Dario Fo & Franca Rama. She couldn't do it without the love of her wonderful husband Daniel and the joy she gets from her delightful children. Thank you Mica and Guadalupe for always giving me hugs when I need them!
JESSE PORTILLO** (Light Design) is lighting designer based in Los Angeles, and an Assistant Professor of Theatre at Cal Poly Pomona. Previous SLAC credits include Pete The Cat, Saturday's Voyeur, Climbing With Tigers, and Harbur Gate. Additional credits include productions for Pioneer Theatre Company, Arizona Broadway Theatre, Utah Festival Opera and Musical Theatre, Ancram Opera House, LOOK Musicals, New Century Dance, Repertory Dance Theater, Samba Fogo, PURE Theatre, and Mobile Opera and Plan-B Theatre Company. He holds an MFA from Indiana University, and has previously served on the faculty of the University of Utah and the College of Charleston. He is a member of United Scenic Artists Local 829, and an active member of the United States Institute for Theatre Technology, where he is the Associate Commissioner for Lighting Design and Technology. He is a founding member of La Gente: The Latinx Design Network, and works to make all aspects of live entertainment more diverse, equitable and inclusive by deploying anti-racist approaches in all aspects of his work.
EMILY CHUNG (Sound Design) is a student at the University of Utah, studying for her BFA in sound design in theatre. Her past works at the U include sound designing Men On Boats, Macbeth, and Floyd Collins. Past credits at SLAC include sound designing Four Women Talking About The Man Under The Sheet, and mixing Saturday's Voyeur 2019 and Pete The Cat. She is very excited to work with such an amazing team.
NICK FLEMING (Guitar) is thrilled to play in the #SLACabaret band for its debut year after three years in the Saturday's Voyeur band. Outside of SLAC, you can catch him playing with his band, Wicked Bears. Find them on Spotify or Apple Music.
SPENCER KELLOGG (Saxophones) is extremely happy to be performing again with Salt Lake Acting Company! Spencer is a multi-instrumentalist specializing in the woodwind families and the guitar families. During the academic year, Spencer works at the McKay Music Library in the School of Music at the U of U. The two best things about 2020 for Spence is he married his best friend and then they brought a puppy into the family!
JUSTIN IVIE (Props Design) came to SLAC as an actor Saturday's Voyeur 2004. He's since appeared in numerous SLAC shows including eleven Voyeurs (between 2004 and 2019), Too Much Memory (2010), and Stupid F***ing Bird (2016). He's also Stage Managed for seven SLAC shows and directed 2019's The Cake. Justin has performed professionally for three decades and is a proud member of Actors' Equity since 1998. He's appeared in over a hundred productions nationally. Utah audiences have seen him in dozens of shows at Pioneer Theatre Company, Egyptian Theatre Company, Utah Musical Theatre, Lyric Repertory Theatre, and many others. He's worn just about every hat in the business, working as a designer, manager, technician, builder, writer and director in countless shows. Since 2006, Justin's been the Managing Director of Walk-Ons, Inc. a Salt Lake company with a mission to bring low-cost theater to under-served audiences. Through their Senior Theatre Project, Walk-Ons has toured to over fifty Utah community centers and retirement facilities with a shifting line-up of original short plays by, for and about seniors. An alumnus of Weber State University in Musical Theater, Justin earned his MFA in Acting at Northern Illinois University and completed an internship at Dublin's Gaiety School.
KENNY RICHES (Video Director) was born in Toyota City, Japan; raised in Salt Lake City, Utah; and currently resides in Miami, Florida. His 2015 feature film, The Strongest Man, premiered at the Sundance Film Festival, and his latest feature film, A Name Without A Place, will be released summer 2021. His producer credits include My Heart Can't Beat Unless You Tell It To (2020, Tribeca Film Festival), and Sanzaru (2020, Slamdance Film Festival). He co-founded The David Ross Fetzer Foundation (The Davey Foundation), a grant-giving organization for filmmakers founded in memory of David Fetzer. He is a partner in the film production company, Dualist.
JENNIE SANT* (Production Stage Manager) Previous shows at SLAC include NPSS virtual readings, Alabaster, A Doll's House Part II, form of a girl Unknown, Saturday's Voyeur 2018 & 2019, The Cake, Pinkalicious, Hir, Surely Goodness And Mercy, Reykjavik (reading), Playwrights Lab 2016 & 2017, Harbur Gate, Bullshark Attack, Stupid F***Ing Bird, Two Stories, Blackberry Winter, I'll Eat You Last: A Chat With Sue Mengers, Venus In Fur, Manning Up, Persian Quarter and Angels In America I & II. Other credits include Gold Mountain (Golden Spike 150), Thriller (Odyssey Dance Company), Wonderland and Princess Wendy (The Petite Palace), Annie (COPA Theatre), Next To Normal, Les Misérables, The Producers, Paint Your Wagon, Doubt, A Midsummer Night's Dream, The Foreigner, and Vertical Hour (Pioneer Theatre Company). She has also worked for Salt Lake Shakespeare and Utah Contemporary Theatre.
SAM ALLEN* (Assistant Stage Manager) graduated in 2020 from Westminster College in Salt Lake City, Utah with a Bachelor of Fine Arts degree in Technical Theatre (Stage Management/Directing Emphasis). His most recent works include Cherry Wine In Paper Cups with Sackerson Theatre (Stage Manager), Ain't Misbehavin' with West Valley Performing Arts (Stage Manager), Prometheus Bound (Stage Manager), Women Of Trachis (Assistant Stage Manager) with the Classic Greek Theatre Festival, the Great Salt Lake Fringe Festival 2018 -2021 (Production Stage Manager/Technical Director.) The Audacity and Of Color with Plan-B Theatre (Assistant Director/Assistant Stage Manager), and First Date at The Grand Theatre, (Assistant Director).
CYNTHIA FLEMING (Executive Artistic Director/Director) has been in the world of dance and theatre professionally for over 40 years, during which time she performed in the Broadway, National and International companies with A Chorus Line. Since 1995 she has worn many hats at SLAC, including Choreographer, Director, Box Office Manager and Director of Audience Services. She developed SLAC's high quality customer service titled: Mayberry meets Space Odyssey, which is the foundation for the record-breaking number of subscribers. She conceived and created the position of Director of Communication and Audience Development and assembled the communication team to generate a renewed energy and excitement about the theatre. In 2010 she became Co-Executive Producer and is now honored to be SLAC's Executive Artistic Director. Cynthia remains a working artist in the theatre and has choreographed many SLAC productions including SATURDAY'S VOYEUR for 16 years and directed/choreographed this musical for 7 years. Cynthia is proud to serve SLAC and its mission to engage and enrich community through brave contemporary theatre.
SALT LAKE ACTING COMPANY – Salt Lake Acting Company's mission is to engage and enrich community through brave contemporary theatre. Founded in 1970, SLAC is a not-for-profit 501(c)3 professional theatre dedicated to producing, commissioning, and developing new works and to supporting a community of professional artists. SLAC has been nationally recognized by the Shubert Foundation, the National Endowment for the Arts, the Pew Charitable Trusts, and the Edgerton Foundation, among others. SLAC operates under a SPT Actors Equity Association contract and is a Constituent Member of Theatre Communications Group (a national organization for non-profit professional regional theatres), and the National New Play Network (a national alliance of non-profit professional theatres that champions the development, production, and continued life of new plays).
Member of Actors' Equity Association, the Union of Professional Actors and Stage Managers in the United States.
** The light designer of #SLACabaret is represented by United Scenic Artists Local USA 829 of the IATSE.
---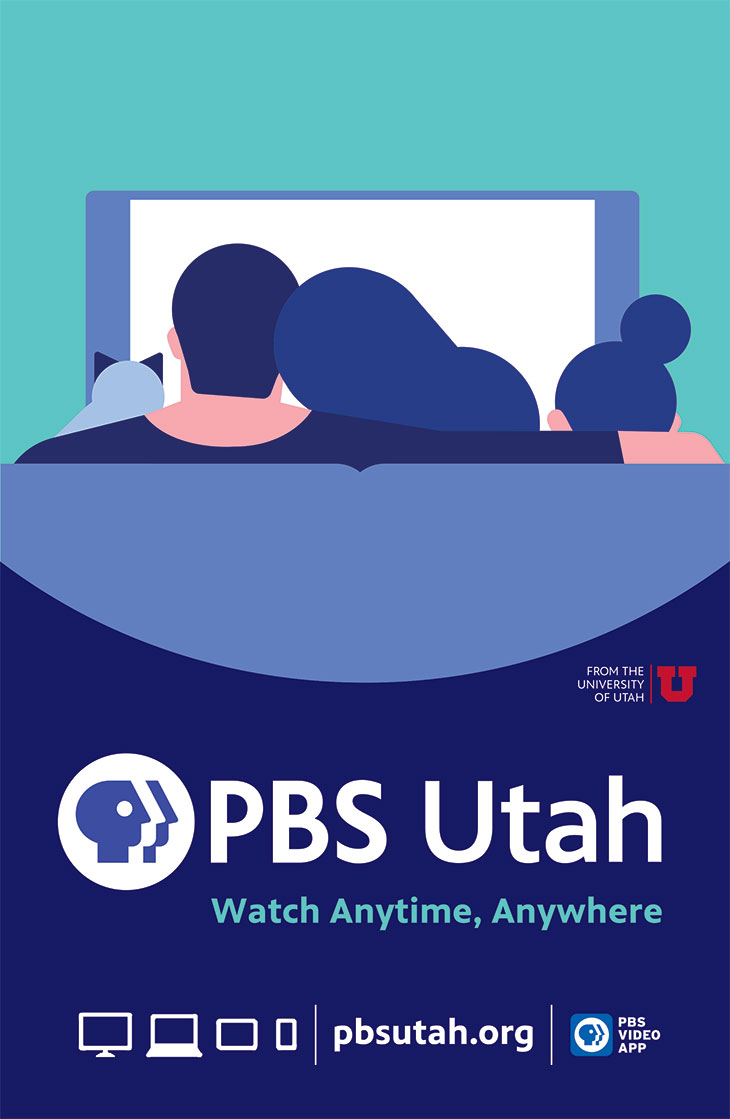 Ad
---