Who's Who
Who's Who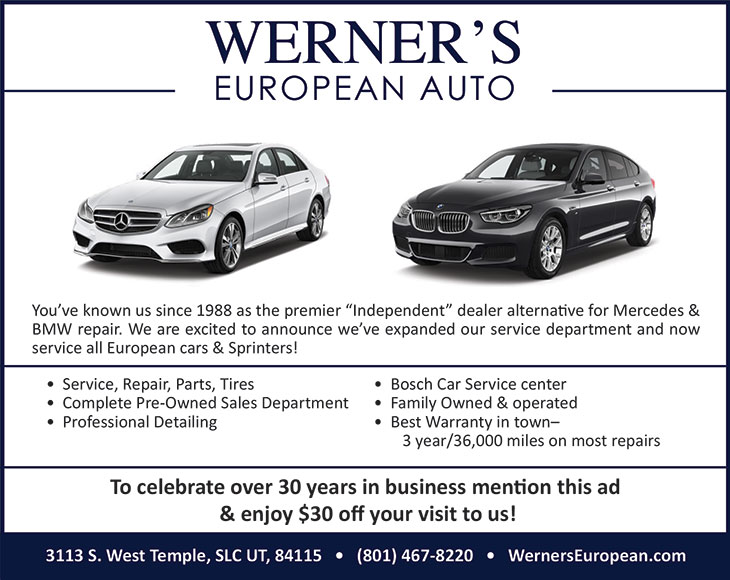 ---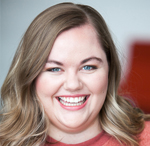 Madison Archibald
MADISON ARCHIBALD (Squirrelle, Penguin) is delighted to be making her Salt Lake Acting Company debut! She recently received a Bachelor of Fine Arts from Utah State University where she performed Heidi in [title of show], Winnifred in Once Upon a Mattress, and Dogberry in Much Ado About Nothing. Over the past year, Madison has found a new audience on TikTok but is thrilled to be back home on the stage! She would like to thank everyone for keeping theater alive in this new format and hopes to see all your shining smiles soon! Follow her journey on Instagram or TikTok @the.marchie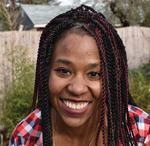 Talia Heiss
TALIA HEISS (Squirrelle) is a senior in the Musical Theatre Program at the University of Utah. She was most recently seen in the world premiere of Fremont Junior High is NOT Doing Oklahoma! at Good Company Theatre. Favorite credits include Valentina in The Night Witches, Ray in Presenting: Super Cat and Reptile Robot (Plan-B Theatre), Gary Coleman in Avenue Q (MMST), and Mina Harker in Dracula: The Musical (University of Utah). She aspires to be a voice actor, jazz singer, and one day hopes to sing with Seth MacFarlane!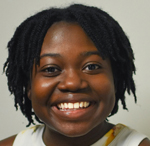 Wendy Joseph
WENDY JOSEPH (Piggie) is an actress based out of Salt Lake City. She graduated from the University of Utah in May with two bachelor's degrees in Political Science and International Studies. This year, she's worked a lot with Salt Lake Acting Company starting out as a reader in the New Play Sounding Series; understudying and performing in #Elephant & Piggie; and most recently understudying and performing in Four Women Talking About the Man Under the Sheet. She's also admittedly obsessed with Hallmark movies and had the honor of joining the cast for Hallmark's newest movie, Sweet Pecan Summer. When she's not on stage, you can find Wendy enjoying the fall foliage, hanging out with her family, and eating copious amounts of sour candy.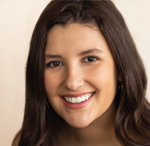 Eva Merrill
EVA MERRILL (Squirrelle, Dog) is a senior in the Musical Theatre Department at the University of Utah, and is so excited to make her SLAC debut. An Oregon native, she feels thankful to go to school in a place as beautiful as Salt Lake City. Most recently she was seen in The Emily Dickinson Musical at the University of Utah's Pab 115 and in West Side Story at the Grand Theatre. She would like to thank her family for their support for the hardworking people who keep theatre alive during this pandemic.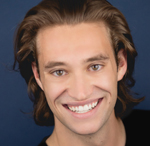 Matthew Rudolph
MATTHEW RUDOLPH (Gerald) originally from Denver, CO is a graduate from the University of Utah with a BFA in Musical Theatre. Recent credits include David in Manic Pixie Nightmare, Jackson in Daddy Issues through SLAC's New Play Sounding Series, Ed Bishop in Floyd Collins, Jonathan Harker in Dracula! The Musical, Dance Captain in Chess, Ensemble in The Beautiful Game, Steel Pier, and Bring It On! at The University of Utah, and Victor in Cabaret! at the Ziegfeld Theatre. Matthew is thrilled to make their stage debut with SLAC and work with Penny and this wonderful cast. They would like to thank their family and friends for their continued love and support.
PENELOPE CAYWOOD (Director/Choreographer) is delighted to be back to direct Elephant and Piggie's "We are in a Play!". Most recently she directed the world premiere of Fremont Junior High is Not Doing Oklahoma for Good Company Theatre. Past directing projects at SLAC include Pete the Cat, Pinkalicious, The True Story of the Three Little Pigs, Diary of a Worm, a Spider, and a Fly, Art Dog, A Year with Frog and Toad, Cat in the Hat, Click Clack Moo: Cows That Type, How I Became a Pirate, and If You Give a Mouse a Cookie. Penny is an adjunct assistant professor for theatre teaching at the University of Utah and the artistic director for Youth Theatre at the U. Youth Theatre provides in and out of school programming in theatre for youth ages 5 to 18 as well as multiple residencies and professional development workshops for classroom teachers about arts integration. With her internationally recognized and nationally award-winning high school Conservatory, she devises and creates new work every year. Penny is also a board member for both the Utah Advisory Council of Theatre Teachers and the American Alliance for Theatre and Education.
ERIK REICHERT (Set/Props Designer) "I'm in a Bio!" Erik was asst. set designer on form of a girl unknown. He was set designer for Stags Leap, The Wolves, The Dance and the Railroad and A Doll's House, Part 2. He currently works as the Construction Supervisor and Properties Master at SLAC.
ALIX WALBURN (Assistant Props Designer) is very excited to be joining her first production with SLAC! She has worked as a prop artist and puppet maker at various theaters including the Paperhand Puppet Intervention (In the Heart of the Fire), Monomoy Theatre (The Drowsy Chaperone, One Man, Two Guvnors, The Fantasticks) and her alma later, Elon University (Parade, Much Ado About Nothing). Most recently she helped design and build large scale props for the Red Butte Botanical Garden's Halloween festival.
AARON SWENSON (Costume Designer) To Aaron, SLAC has felt like home since Saturday's Voyeur 1998, and he is thrilled to be back with family for "Elephant & Piggie". In addition to his work as a freelance costume designer, stylist, and writer, Aaron is the Marketing and Communications Coordinator for the Department of Theatre at the University of Utah, as well as the resident graphic designer for Plan-B Theatre. Theatre: The Rocky Horror Show (ft. Will Swenson, Pioneer Theatre Company); Hedwig And The Angry Inch, Booksmart, One Big Union (Plan-B Theatre); Nine Dragons, There's A Monster In My Closet, The Dinosaur Musical (Youth Theatre at the U); Avenue Q (Babcock Theatre); Assassins, Tick…Tick…Boom! (Dark Horse Company Theatre). Film: Valley of the Gods (dir. Lech Majewski), Hereditary (A24, dir. Ari Aster). TV: Andi Mack S1-3 (Disney Channel), High School Musical: The Musical: The Series, S1-2 (Disney+), Snatchers S3 (Stage13).
BETT SHOUSE (Assistant Costume Designer) Bett received their MFA in Costume Design from Utah State University. Their recent Costume Design credits include Mamma Mia!, Shockheaded Peter, Light Up the Sky, and Sideways Stories from Wayside School. They have also served as Hair and Makeup Designer at Lyric Repertory Company for the past four years.
MICHAEL G. LEAVITT (Music Director & Mastering Engineer), a native of Las Vegas, NV, has performed worldwide as a pianist, band director, and conductor. Recently, Michael composed a new 1 act opera setting of Charles Dickens' A Christmas Carol that won 1st place at the NOA, Division IV national competition. Michael has been the music director for Salt Lake Acting Company for the past six years. Michael is a highly sought-after collaborative pianist. Michael has conducted opera productions at the University of Utah, Westminster College, Utah Valley University, and the Utah Vocal Arts Academy. As the associate conductor, Michael worked with Tony award-winning soprano Audra McDonald for the Hale Center Theater Orem's 110 In the Shade production. In addition, Michael has been the pianist, music director, and conductor for many musical theater and opera productions, including Die Fledermaus, Le Nozze de Figaro, Smokey Joe's Cafe, Oklahoma, Aida, Guys and Dolls, and many more.
JESSE PORTILLO* (Light Design) is a lighting designer based in Los Angeles, and an Assistant Professor of Theatre at Cal Poly Pomona. Previous SLAC credits include Elephant & Piggie 2021,  Pete The Cat, Saturday's Voyeur, Climbing with Tigers, and Harbur Gate_. Additional credits include productions for Pioneer Theatre Company, Arizona Broadway Theatre, Utah Festival Opera and Musical Theatre, Ancram Opera House, LOOK Musicals, New Century Dance, Repertory Dance Theater, Samba Fogo, PURE Theatre, Mobile Opera, and Plan-B Theatre Company. He holds an MFA from Indiana University and has previously served on the faculty of the University of Utah and the College of Charleston. He is a member of United Scenic Artists Local 829, and an active member of the United States Institute for Theatre Technology, where he is the Associate Commissioner for Lighting Design and Technology. He is a founding member of La Gente: The Latinx Design Network, and works to make all aspects of live entertainment more diverse, equitable, and inclusive by deploying anti-racist approaches in all aspects of his work.
KENNY RICHES (Video Director) was born in Toyota City, Japan; raised in Salt Lake City, Utah; and currently resides in Miami, Florida. His 2015 feature film, The Strongest Man, premiered at the Sundance Film Festival, and his latest feature film, A Name Without A Place, will be released summer 2021. His producer credits include My Heart Can't Beat Unless You Tell It To (2020, Tribeca Film Festival), and Sanzaru (2020, Slamdance Film Festival). He co-founded The David Ross Fetzer Foundation (The Davey Foundation), a grant-giving organization for filmmakers founded in memory of David Fetzer. He is a partner in the film production company, Dualist.
JENNIE SANT (Production Stage Manager/Production Manager) has been at Salt Lake Acting Company for over 10 years. During that decade she has stage managed over 30 shows, including NPSS readings and SLAC's Playwrights Lab. Upcoming shows include Egress, Passing Strange, and Elephant & Piggie 2022. Previous shows at SLAC include #Elephant & Piggie, NPSS virtual readings, Alabaster, Doll's House Part II, Form Of A Girl Unknown, Saturday's Voyeur 2018 & 2019, The Cake, Pinkalicious, Hir, Surely Goodness And Mercy, Reykjavik (reading), Playwrights Lab 2016 & 2017, Harbur Gate, Bullshark Attack, Stupid F***Ing Bird, Two Stories, Blackberry Winter, I'll Eat You Last: A Chat With Sue Mengers, Venus In Fur, Manning Up, Persian Quarter and Angels In America I & II. Other credits include Gold Mountain (Golden Spike 150), Thriller (Odyssey Dance Company), Wonderland and Princess Wendy (The Petite Palace), Annie (COPA Theatre), Next To Normal, Les Miserables, The Producers, Paint Your Wagon, Doubt, A Midsummer Night's Dream, The Foreigner, and Vertical Hour (Pioneer Theatre Company). She has also worked for Salt Lake Shakespeare and Utah Contemporary Theatre.
TAYLOR WALLACE (Assistant Stage Manager) is an artist in the Salt Lake area and a recent graduate from Westminster College. Previous acting credits include: Helen (Polydeuces/Chorus), The Woods (Mia), Men on Boats (Sumner), and Clybourne Park (Francine/Lena). Taylor has also done stage managing in the valley even here at Salt Lake Acting Company for form of a girl unknown (ASM).
CYNTHIA FLEMING (Executive Artistic Director) has been on the administrative staff at Salt Lake Acting Company since 1998. During this time, she has overseen multiple departments including Marketing, Communications, Development, Production, and Audience Services. In 2015, Cynthia was named to her current role as Executive Artistic Director. Prior to arriving at Salt Lake Acting Company, Cynthia performed in the Broadway, National, and International companies of the original run of A Chorus Line, directed by Michael Bennett. Cynthia remains a working artist in the theatre and continues to direct and choreograph works both at SLAC and elsewhere. Those credits include #Elephant & Piggie, Silent Dancer, Saturday's Voyeur (16 years as Choreographer, 7 as Director/Choreographer), Bat Boy, Bloody Bloody Andrew Jackson, as well as guest directing the MFA Playwrights' Workshop—a partnership with the Kennedy Center's American College Theatre Festival, Stanford University, and the National New Play Network. She has also served as a visiting professor for the University of Utah's Musical Theatre program. Outside of her theatre-related pursuits, Cynthia is a member of the Women's Democratic Club of Utah, as well as 100 Women Who Care SLC. Cynthia is proud to serve SLAC and its mission to engage and enrich the community through brave, contemporary theatre.
SALT LAKE ACTING COMPANY (SLAC)'s mission is to engage and enrich the community through brave, contemporary theatre. Founded in 1970 by Edward Gryska, SLAC is a not-for-profit 501(c) 3 professional theatre dedicated to producing, commissioning, and developing new works and to supporting a community of professional artists. SLAC has been nationally recognized by the Shubert Foundation, the National Endowment for the Arts, the Pew Charitable Trusts, and the Edgerton Foundation, among others. SLAC operates under an SPT Actors Equity Association contract and is a proud member of the National New Play Network (a national alliance of nonprofit professional theatres that champions the development, production, and continued life of new plays). For more information, visit SaltLakeActingCompany.org.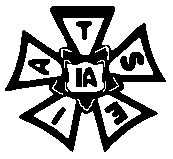 *Lighting Designer is represented by United Scenic Artists Local USA 829 of the IATSE.
---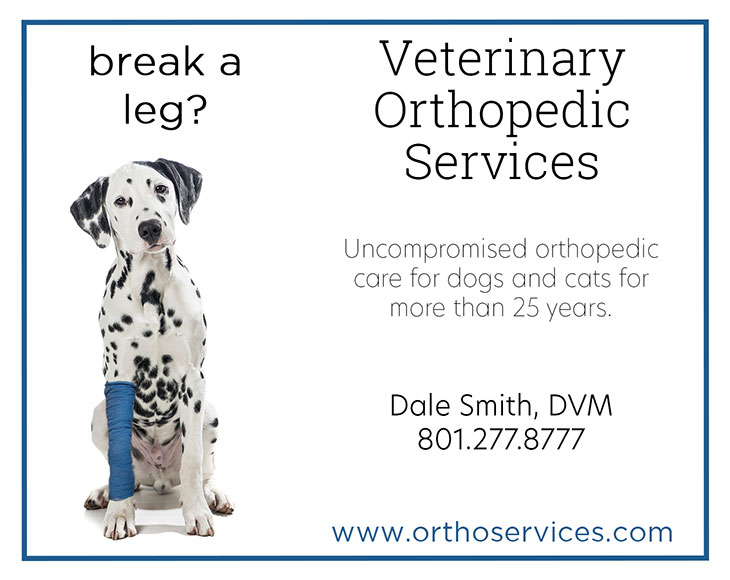 ---